If you've ever wondered if you should travel to Iran, the answer is YES! This historic and breathtaking country should definitely be on your travel bucket list. There are plenty of things to see and do in Iran and foreign tourists will invariably receive a warm and friendly welcome from locals. You'll be greeted by smiling faces everywhere you turn, making your trip even more memorable.
Marvel at Iran's majestic architecture, which is world-renowned and UNESCO recognized. If you're a foodie, you'll fall in love with its amazing cuisine filled with exotic tastes your taste buds will adore. You'll want to bring home all of its whimsical and delightful crafts that each province is known for, to remember for all time. Iran one of the world's oldest civilizations so emerges yourself in all the history that surrounds you since Iran is home to one of the world's oldest civilizations. for more information check out this article: Iran World Heritage Sites
Iran is ethnically and culturally diverse, with each city and province having its own unique culture, cuisine, language, dress, and music. But it's the country's natural beauty that will leave you with beautiful memories. Iran is actually thought of as a desert country, but there are also lush green forests with plunging waterfalls, plenty of hot springs and more. Despite what you've been told or what you read in the media, it's perfectly safe to travel to Iran. The country is welcoming and wonderful and deserves a trip at least once in your lifetime. So if you're thinking of finally booking a trip to Iran.
Also check out: Is Iran safe?
here are a few things you'll want to know before planning the trip:
Generally, Traveling to Iran Requires an Iran Visa
If you plan on traveling to Iran, you'll need a visa to visit. You can apply for an Iran visa in advance through an agency, on arrival or through MFA website. However, if you are from a country on their exempt country list (Iran visa free countries), you can enter the country without one. Also, some countries are eligible for an Iran visa on arrival,(which means you can apply for a visa as soon as you land in Iran). Although a visa upon arrival is easier than having to go to the country's embassy in your home, it is also risky since you might not be granted a visa and therefore can't enter the country.
Do you want to get your visa in 2 days without any hassle? 1stQuest will take care of all the process with best support. It`s cheap, easy and the chance of rejection is almost 0%.
What Nationalities Can Enter Iran without a Visa?
So now that you know you can enter Iran with Iran visa or no visa at all, you might be wondering what countries are allowed to do this. Citizens of the following countries can visit Iran without visa:
Armenia for 90 days within 180 days of each visit
Azerbaijan for 30 days
Bolivia for 30 days
Egypt for 30 days
Georgia for 45 days
Lebanon for 30 days
Malaysia for 15 days
Oman for 30 days
Syria for 90 days within 180 days of each visit (but only if arriving by air straight from Damascus)
Turkey for 90 days
Venezuela for 15 days
China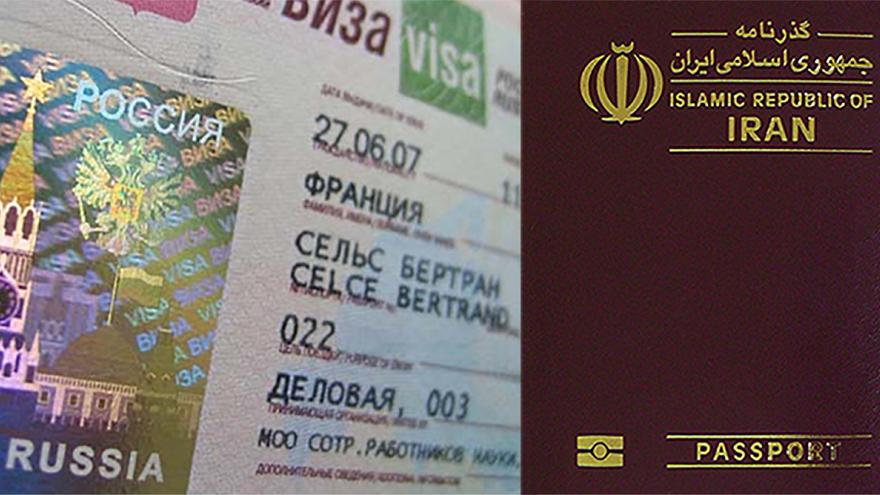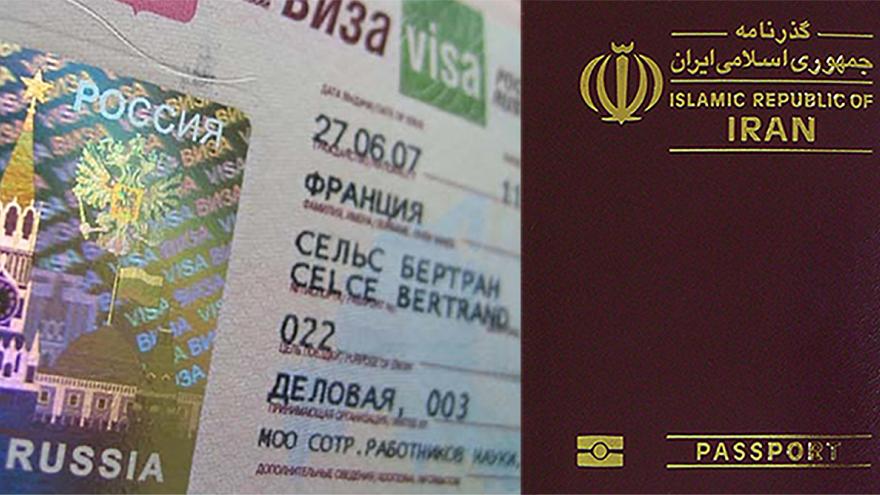 What's the Process for Iran Visa Free Countries?
If you hail from an Iran visa free countries, all you need is a valid passport from your country of origin. However, it must not have a stamp from a visit to Israel (or exit stamps at the relevant Egyptian or Jordanian border crossings into Israel). If you do have one, you won't be allowed in the country. This is because the Iranian government might think you're a spy or work the media.
Do Visa Free Countries Need Insurance to Enter Iran?
If you hail from a visa free country, you do not need to get insurance to enter Iran. You will need it if you are going to get a visa on arrival or go the traditional route of securing a visa at an Iranian embassy near you.
Are There Any Visa Free Zones in Iran?
There are a few free trade zones in Iran, which are a subgroup of special zones that have their own customs regulations, many of which having advantages for trade. These zones are positioned on Iran borders and are authentic locations with their own attractions. These regions are ideal for travelers since you don't need a visa for entry unless you're on their no-country list. Free zones in Iran include:
Kish Island
Qeshm
Chabahar
Aras
Anzali
Arvand
Maku
Kish Island is one of the world's most beautiful islands and is a highly visited vacation destination in the Middle East. Qeshm is the biggest island in the Persian Gulf region and is also a gorgeous vacation destination for many. Accessing Kish and Qeshm is easy given many international airports to offer frequent flights to the islands, while the other free zones are best accessible by land. You can enter these zones for stays up to 14 days. But it's good to know that if you exit these free zones, you'll need a visa.
Feeling confused? Do you want to get your visa in 2 days without any hassle? 1stQuest will take care of all the process with best support. It`s cheap, easy and the chance of rejection is almost 0%.
If you are not eligible for visa-free…
If you're not on the visa-free list of countries, you can still visit Iran using a visa upon arrival (which you can get at numerous airports in the country). But you'll have to apply for it before you land electronically and bring certain paperwork to get approved. However, a visa on arrival will not be given to citizens from the following countries and they must obtain a visa in advance through a travel agency like 1stQuest: Afghanistan, Bangladesh, Canada, Colombia, Iraq, Jordan, Nepal, Pakistan, Somalia, Sri Lanka, Syria, United Kingdom, United States
Passport holders from the list must get an Iran visa at an embassy or consulate, or get their Iran e visa through 1stQuest.  before they arrive in Iran or they won't be granted access to the country. However, those from the United Kingdom, the United States, and Canada must have a government-approved guide with them at all times since independent travel has been banned for these citizens due to the closure of Iranian foreign missions.
Also check out: Iran Visa Application Form
Traveling to Iran might take a bit of work if you're not from a country on their visa-free list. However, even if you can't obtain a visa on arrival, you can still apply for a visa to make your dream trip to Iran a reality. Don't let the process scare you because it's not complicated at all. The process is actually only time-consuming. The entire process can take anywhere from six to eight weeks to complete, which means you'll need to allow yourself plenty of time before you book any trip or make arrangements to visit Iran. You'll also have to factor in cost since it does cost money to obtain an Iranian visa. Iranian visas require a two-step process and it will differ depending on your nationality.
Also check out:: What are Iran visa requirements?
Click to rate this post!
[Total:

110

Average:

2.8

]