There are many factors at play when planning to apply for an Iranian visa. To visit Iran you must have a visa, and the application process can be a daunting one. Even though you do your best getting up to date information online and from travel agents about what documents are required, Iran visa fee, how long it takes and how to submit your application, your application can still be denied.
Usually, whenever an Iran visa rejected, there is something wrong with the application process. Many travelers get confused and are unable to figure out the reasons for their visa rejection. This article will look at the common reasons why Iran visas get rejected. Below are some known factors.
1. Israelis and Israeli Passport Stamps
No Israel citizen will be allowed entry to Iran. Also, any traveler with evidence of visiting Israel in their passport will be refused entry. So if you meet any of the conditions stated above, odds are you may never get the opportunity to enter Iran unless of course the sanctions are lifted.
2. Mentioning Media Work
If you are a media person, your visa application may be declined. It is important to know that British, American and Canadian passport holders are for the most part subjected to more rigorous checks before getting their Iran tourist visa approved. Apart from sending your visa forms, passport copy, flight info and photo for verification, they will also demand your CV as well as your social media pages. They check all these things thoroughly.
One of the reasons for doing this is to prevent potential spies from entering into their territory. If the Iran embassy detects that you work for the government or as a journalist you may be denied entry. Likewise, anyone who has an affiliation with the British Broadcasting Service (BBC) will not be allowed entry into Iran. The BBC Persian service is banned from broadcasting in Iran. The fact is that the Iranian government hates the BBC.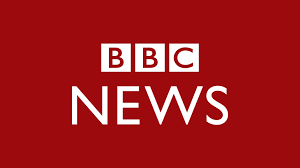 3. Failing to Abide By the Visa Rules
The visa rules are there for a reason. You are expected to follow them strictly. Failing to do that puts you at risk of visa rejection. The Iranian embassy will automatically reject applications that failed to abide by the rules and regulations. And if eventually, they accept for good reasons, you may be asked to provide additional documents. It is, however, important to read carefully the Iran visa requirement. For instance, if a visa is usually granted for 30 days, then stick with it. Don't try to come up with a 60-day itinerary and ask for a 60-day visa. Follow the rules and enjoy a hassle-free trip to Iran.
Do you want to get your visa in 2 days without any hassle? 1stQuest will take care of all the process with best support. It`s cheap, easy and the chance of rejection is almost 0%.
4. False Explanation for the Purpose of Travel
Another reason why many people get their Iran visa application rejected is falsifying their intended purpose. Just as with other countries around the world, your purpose for visiting Iran must be true and genuine. You will be asked to provide documentation to back up your claim. If you are planning to visit Iran for sightseeing purpose, don't do otherwise. Your travel itinerary should contain all the details. Your number of stay in Iran should align with the number of attractions or sightseeing spots. On the other hand, if you are visiting for business purpose, then the reason for the business opportunity must be mentioned. To justify your reasons for traveling you need to provide a few documentations that mention your detail intention for visiting.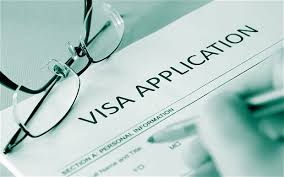 5. Lack of Documentation
False or lack of proper documentation is a red flag. If you don't have documentation with regards to the requirements by the consulate, then you would be required to give declaration for not been in possession of these documents. However, the consulate will determine whether or not your visa should be approved. Absolute visa denial awaits anyone who decides to use false documents.
6. Travel History
Another reason for visa denial may be due to your travel history. A passport containing visa stamps and Immigration stamps of many different countries is considered to command more respect. The only way you may get denied is when you have visa stamps of countries such as Israel. Some of the things the consulate will check may include deportation, entry clearance, immigration history and overstays.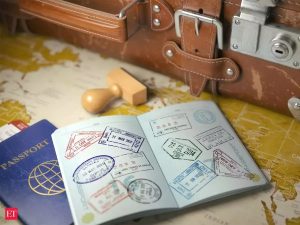 7. Current Diplomatic Relations
If you've engaged in any political actions for/against Iran in times past, it may likely affect your refusal of entry into Iran.
8. Invalid Letter of Reference
Further evidenced the reason for Iran visa denial is providing an invalid letter of reference. If you are planning to visit Iran for sightseeing purpose, you may be required to provide a letter of reference from your tour company. The formal letter should contain detailed information including address and contact details of the tour company or host. More so, the formal letter should be stamped and must come with the appended signature of the host.
What to Do When Your Application Gets Stuck?
Typically, visas should be approved within 5- 10 days of applying after which you can go to the embassy with your reference number. Unfortunately, some visa applications may hit a stumbling block. You expect to get a reply within a specified number of days, but even after that, you are left in the dark as to the Iran visa status. Not to worry, your application is stuck and not rejected.
The problem is that if you apply through the Iran e visa system, it is highly unlikely to cancel the process and then pitch your luck with a travel agency. As a matter of fact, you are stuck. The only option available is by booking a flight and getting an Iran visa on arrival.
Below are some quick fixes to un-stick visa applications:
Visit the embassy in person and request for cancellation. This way, you can apply with the help of a reliable tour company. This has worked for many. you can apply for your Iran visa in advance with 1stQuest and get your authorization code within 2 working days.
Request for an update about your Iran visa application from Tehran. The staffs at the embassy can be of help in this regard. If the application is still under review, ask them to speed up the process.
Do you want to get your visa in 2 days without any hassle? 1stQuest will take care of all the process with best support. It`s cheap, easy and the chance of rejection is almost 0%.
Myths about Iran Visa Rejection
There are some common misconceptions about Iran visa. If you get rejected, you can still reapply. There are two options for that. You either consult a reliable tour operator or opt for the visa on arrival option. Here are some common myths debunked
You may never be able to get a visa if your application is denied. That's so untrue. You can choose to use a different embassy, get help from a tour company like 1stQuest or fly into Iran and apply for a visa on arrival.
Visa will be approved within 7 – 10 days. While this is possible in some cases, visa approval may likely take longer. So even if you don't get a message from the embassy within the time frame, be patient.
All tour agencies are notoriously bad. This is also false. No doubt, there are reliable tour companies and bad ones. It is however important that you do thorough research so you can choose an agency you are comfortable with. It is, however, wrong to conclude that you've been scammed if your visa application takes longer to get approved or is denied. Sometimes, you might just be so unlucky.