Jordan is a wonderful land, full of mysteries and a place which will definitely surprise you and show you much more than you expect! This place is home to many ancient cities and spectacular monuments, and is a great place for anyone who wants to travel back in time and learn about ancient civilizations! In this post, we'll go through the top 10 places that you definitely need to visit during your stay in Jordan. So hang tight and take notes!
1) Petra
The highlight of your trip to Jordan would definitely be visiting the ancient city of Petra, also known as the "Rose City" because of the color of its rocks. Petra, is also listed as one of the seven wonders of the world and it truly deserves this title! This city has been built and carved into rocks by "Nabateans", an Arab tribe, who used to live there in about 2000 years ago and it is believed that it's the size of 50,000 football fields. It is home to so many wonderful canyons and tombs, but one of its main sites is "The Treasury". It might be interesting for you to know that the treasury represents a calendar: The 12 pillars represent the 12 months of the year, the seven wine glasses on the rims stand for the seven days of the week, and the 31 flowers represent the number of days in each month!
This wonderful city was later abandoned after an earthquake and a change of trading routes.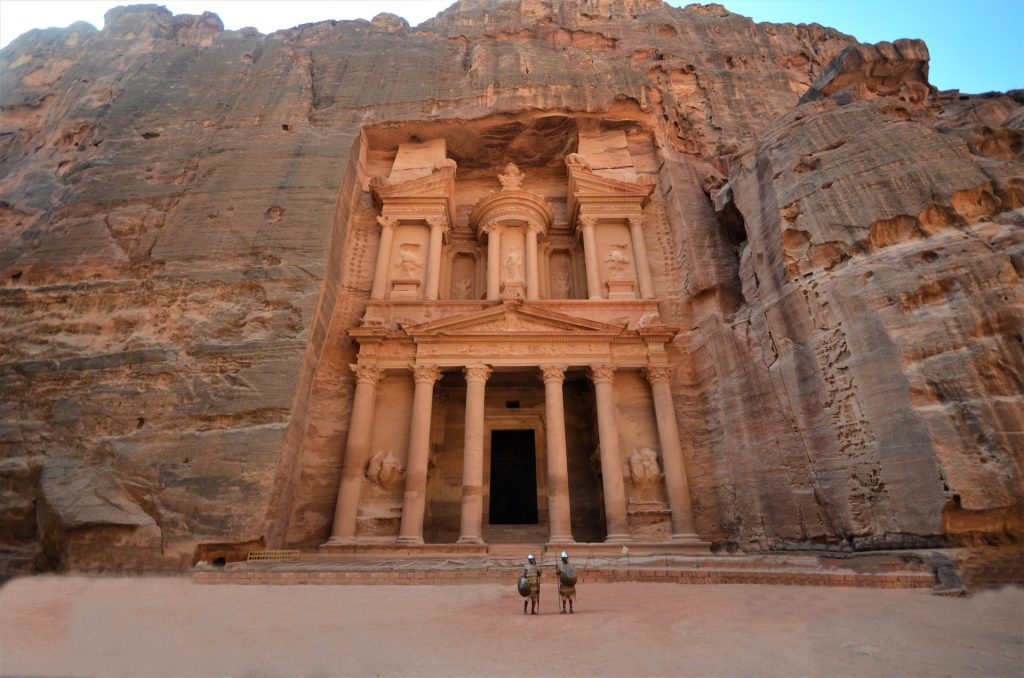 2) The Dead Sea
Another must-see in Jordan is the Dead Sea! Made of 34% salt, this sea is so salty that it is impossible for any fish or plant to survive in it and that's why it has been named the "Dead Sea". The saltiness has also made it very hard for people to sink in this water, so pack your swimwear and get ready to float easily and relax! Another interesting fact about this sea is that it is actually the lowest place on planet earth.
Oh and by the way, don't forget to get the famous mud bath while you're there, as it is believed to be very good for your skin and body!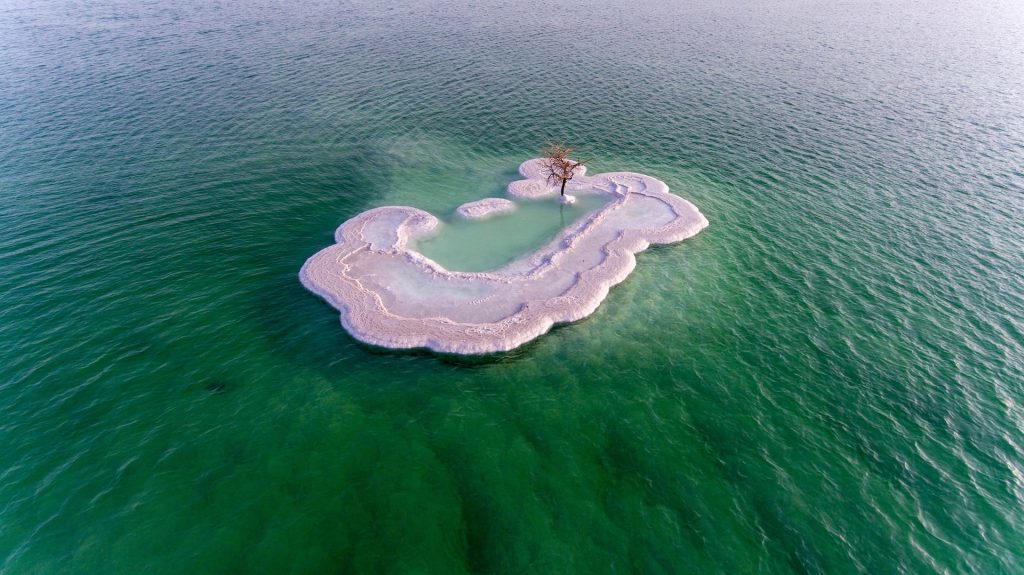 3) Wadi Rum
Ever wondered where the "Star Wars", "The Martian", and the "Aladdin" movies have been filmed? Well, it's nowhere else than the breathtaking Wadi Rum in Jordan! That's enough reason for you to add this place to your bucket list but besides this, you won't regret spending a night star gazing in the panoramic bubble-tents, eating delicious local Jordanian foods, and partying with the Bedouins under the clear night sky.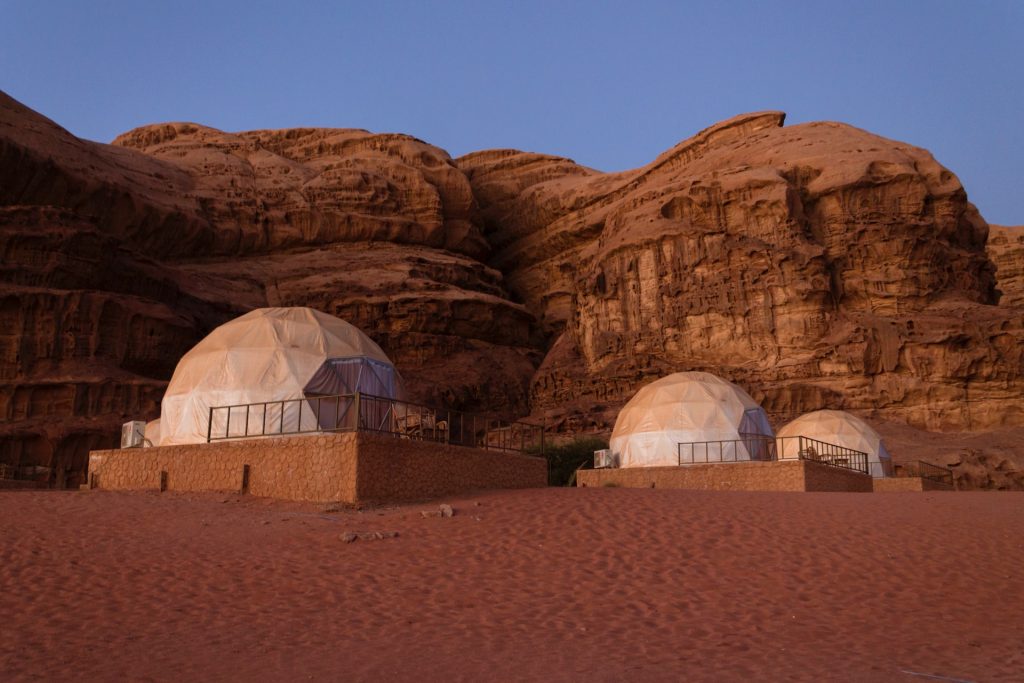 4) Ancient city of Jerash
Another ancient city you should not miss in your Jordan trip, is the ancient city of Jerash. Jerash is only one hour away from Amman and it is one of the biggest and best-preserved Roman ruins you could ever find! As soon as you cross the entrance gate to the city, you'll feel like you have traveled way back in time. A very interesting site in Jerash would be the South Theater, built by the order of Emperor Domitian which has the capacity of more than 3000 people. Besides visiting the theater, don't miss exploring around and visiting the Temple of Artemis, the Arch of Hadrian, and the Oval Forum.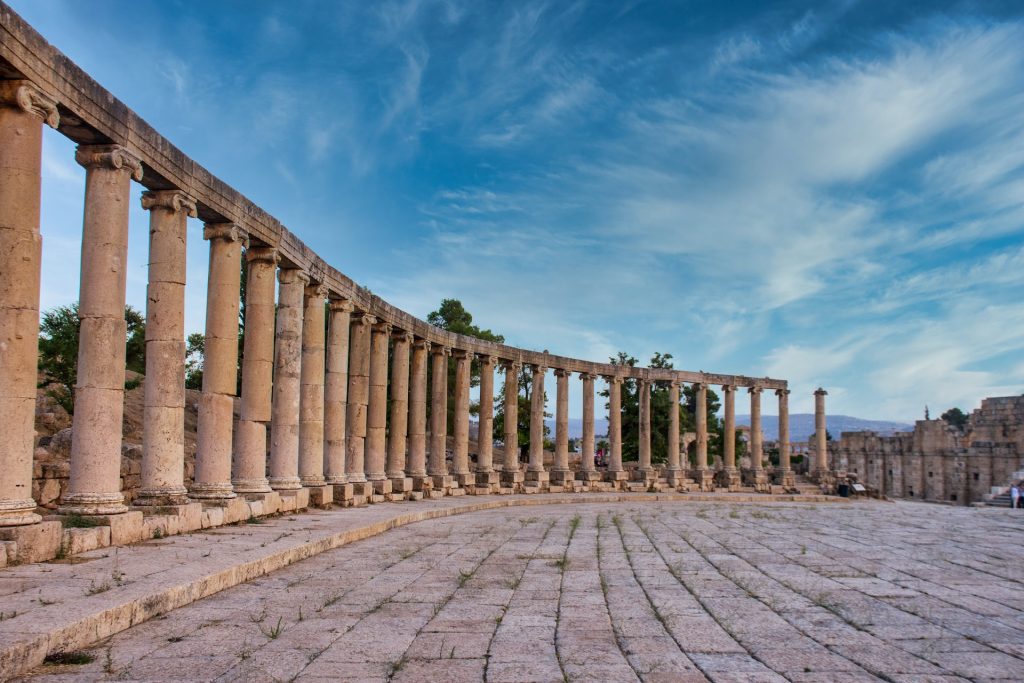 5) Amman Citadel
while staying in the capital, make sure you stop by the amazing Amman Citadel. Located on one of Amman's highest hills, you'll get an amazing panoramic view of the city and it is also the prefect places for watching the sunset. You can find Ummayah Palace and the temple of Hercules there which are among Jordan's most visited attractions.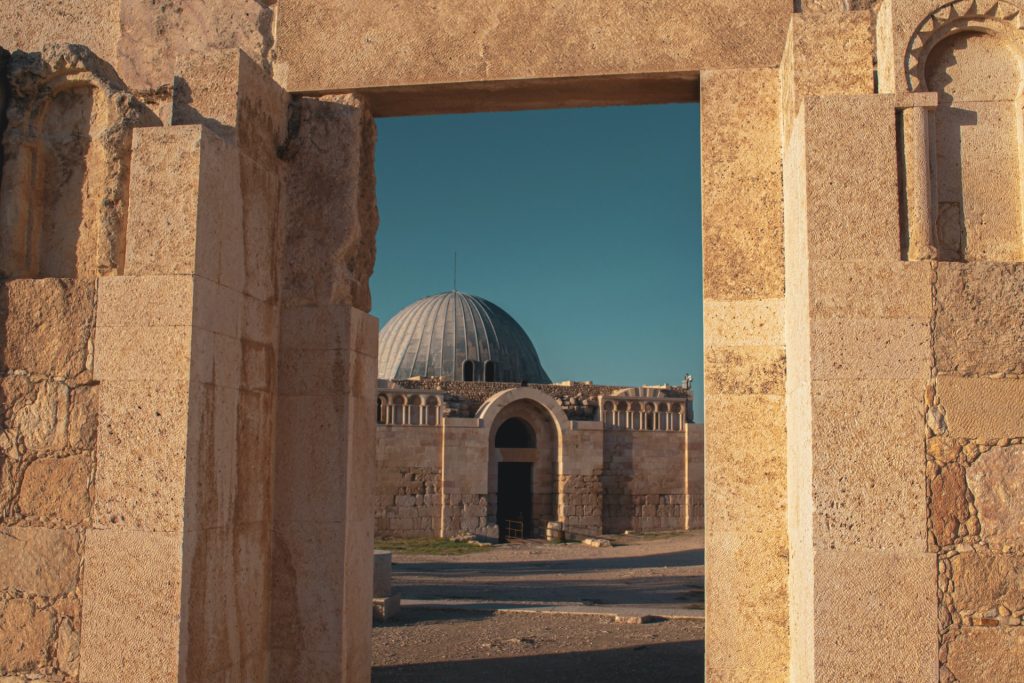 6) Al-Maghtas
If you want to see the place where Jesus has been baptized in, head to Al-Maghtas! A UNESCO World Heritage site in Jordan, and also known as the official baptism site of Jesus, "Bethany Beyond the Jordan", is a must-see for anyone who is exploring this wonderful country. It is located in the Jordan valley and on the eastern bank of the Jordan river. You can also find the ruins of some Roman churches and chapels there, which definitely worth a visit.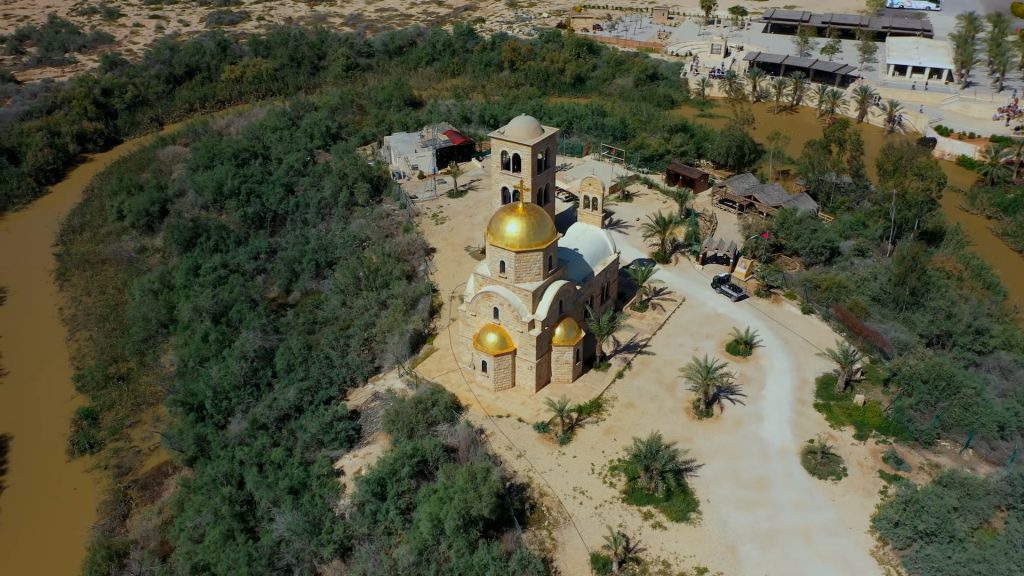 7) Mount Nebo
Mount Nebo is believed to be the place in which God has shown Moses the promise land and you can also find a sign there, marking the exact location of this happening. Built on a strategic hilltop, Mount Nebo has mesmerizing views and it is also known for the art of storytelling through mosaics. Don't forget to visit the memorial church of Moses while in Mount Nebo to enjoy one of the best collections of Mosaics you can ever find!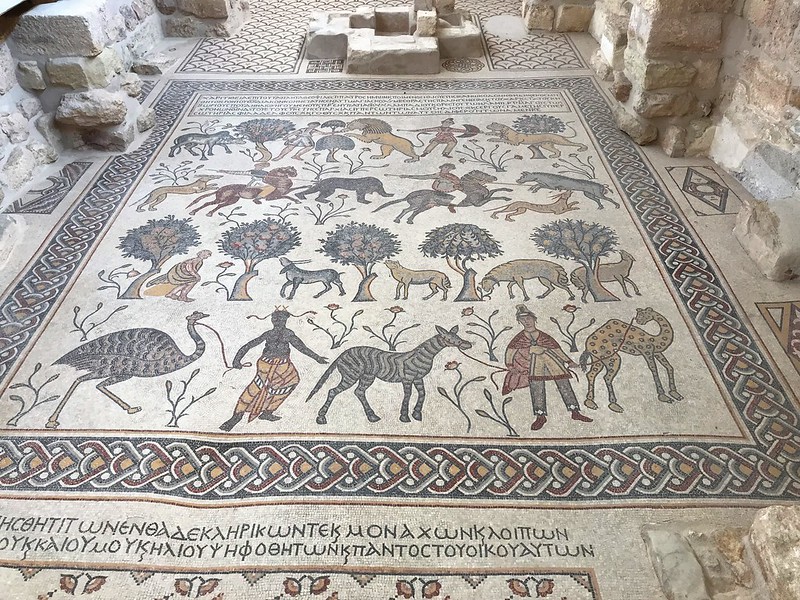 8) Wadi Mujib
Another beautiful place to visit in Jordan is Wadi Mujib which is also known as the Arnon Stream. Wadi Mujib, has so many beautiful canyons with walls of colored rocks which have been formed throughout the years by the water of the river. This river empties into the Dead Sea and it is a great place for adventure lovers! It's best to prepare yourself, because at first you will have a walk in the shallow water, but then the water will get a bit deeper. However, there's no need to worry since there are also ropes and lifejackets available there.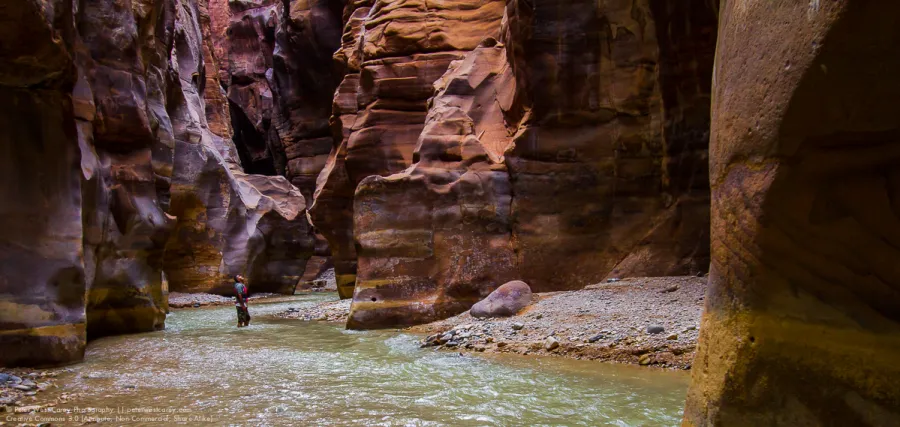 9) Umm Qais
Umm Qais, formerly known as ancient city of Gadara, is a beautiful village on the northern borders of Jordan and is considered a more off-the beaten track site of Jordan. It is believed that this is where Jesus has freed someone from being possessed by the devils and it is home to a lot of archeological sites as well. You will not regret stopping by this amazing place .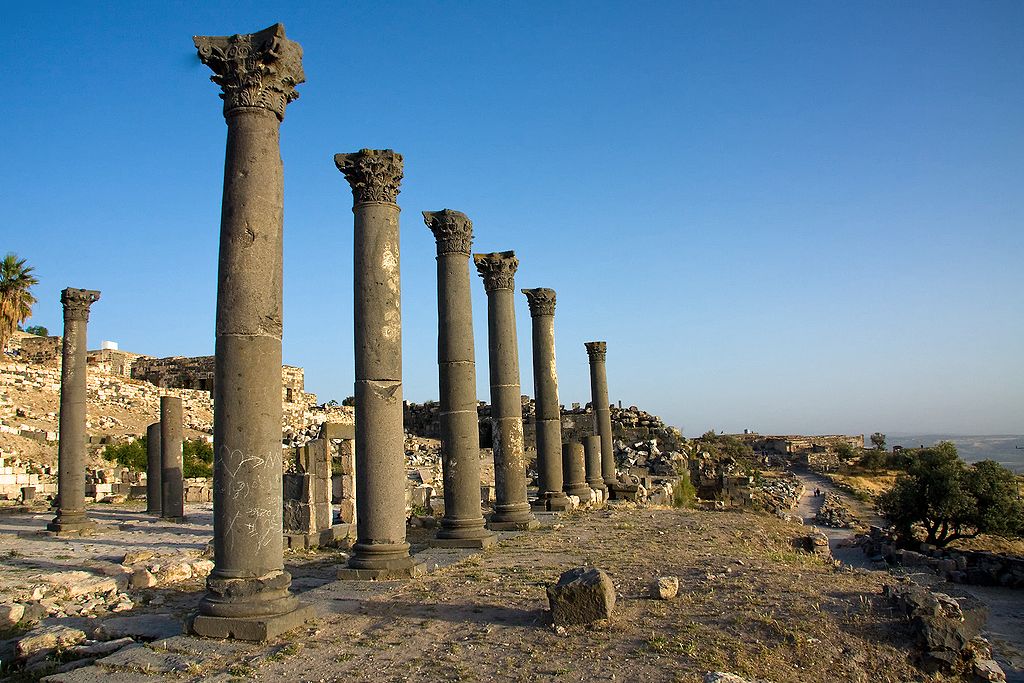 10) Rainbow street
While in Amman, it would be nice to visit the Rainbow street as well. Although it might not have any archeological sites or ancient monuments, it is a great place for tourists to experience the local Jordanian lifestyle and the vibe of Amman city, since it is full of different shops and restaurants.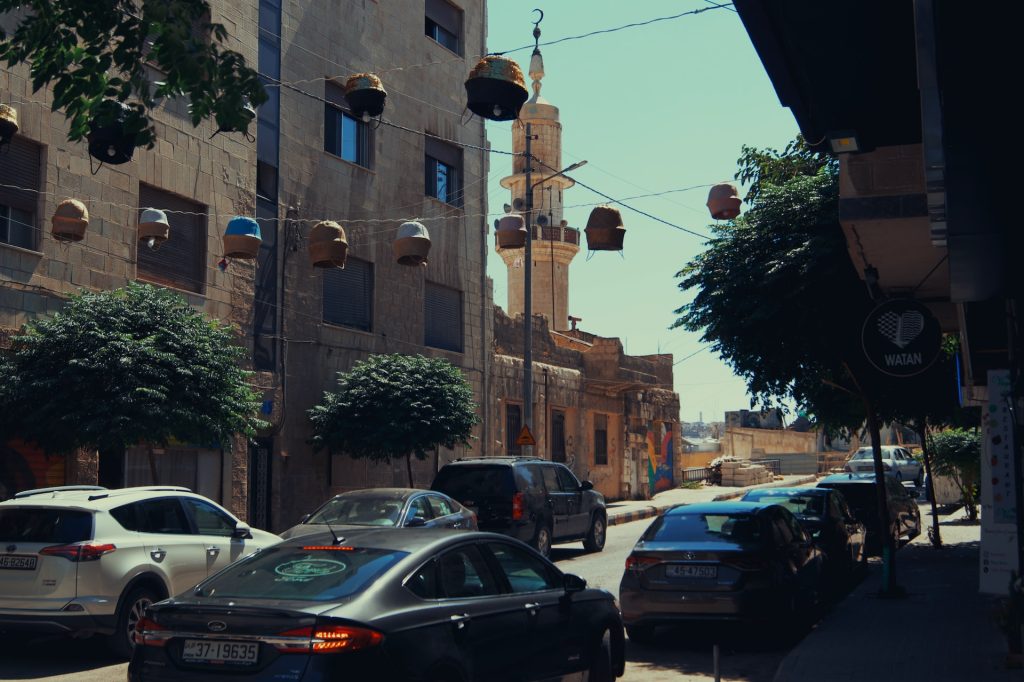 Contact our planning experts for requesting your customized plan and arranging your trip to Jordan!