Fishing, this ancient practice has been with humanity since almost 40,000 years ago & today, it is bigger than it has ever been before. Although most of the fishes caught each year are because of commercial fishing (and with every year passed, this number becomes larger and larger), the sport of fishing has not died out yet. Of all the people who like sport fishing and do it from time to time, some may choose to let these slippery creatures back to the wild after the day is done (we encourage you to do the same!) and some may choose to make a delicious meal out of them! But one thing that all of them can agree upon is the joy of fishing itself. That's where we get to the main question: Where can you go fishing in Iran?

Iran may have hit a bad spot in the last few years with the drought. And it definitely had its effect on the rivers and lakes all across the country but still, there are a lot of places for fishing in Iran and we at the 1stQuest have found you a collection of perfect spots for a nice, relaxing day to enjoy you fishing to your heart's desire.
Also check out: Adventure in Iran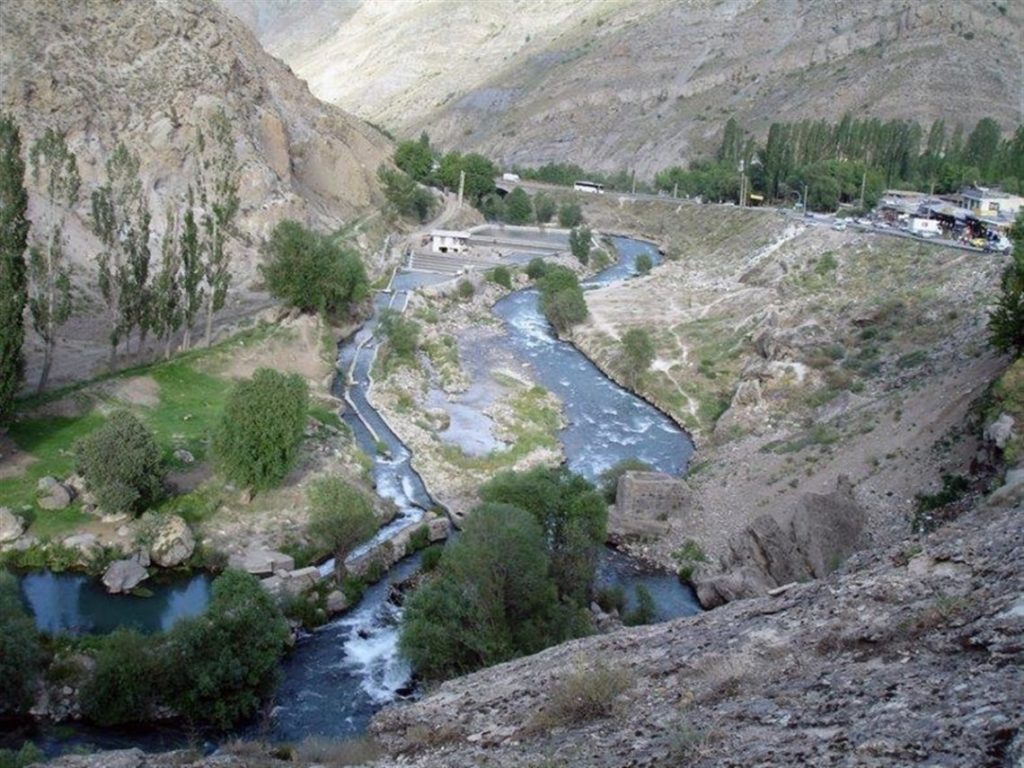 Ab-e Ask
Why Fish Here: Let us begin our list with the village at the hillside of Damavand, Iran's highest peak with the elevation of 5610 meters from sea level. Ab-e Ask is rather small village at Larijan's rural district, in Amol County, Mazandaran province, which is rather famous for its Hot springs and fishing spot. A 1 hour drive in Haraz Road from Tehran, can bring you this enjoyable experience in Ab-e Ask.
You can book Iran tour packages online through 1stQuest.
When To Come: Best time to fish in Ab-e Ask is late spring till the end of the summer where the weather is rather cool and you can fish all day. Don't forget to get your daily permit for fishing!
What Kind Of Fish You Can Find: Red spot trout is the local fish of these parts but few years back, the rainbow trout has been added to the Haraz (Lar) river too.
Also check out: Ski resorts in Iran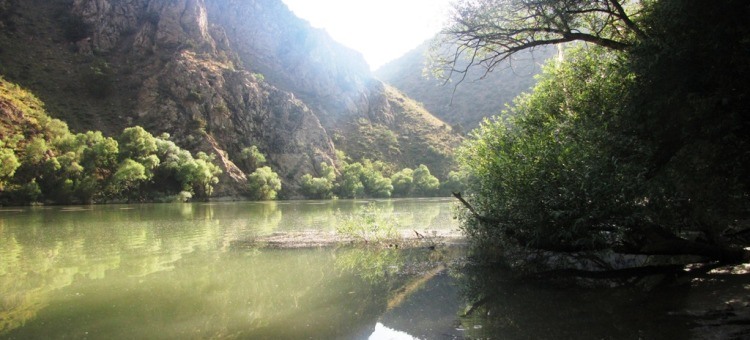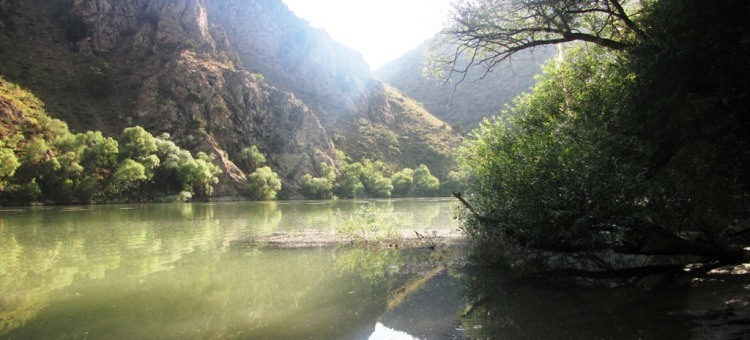 Marmisho Lake
Why Fish Here: a wonderful sight to see, this mysterious and rather unseen lake lives in the shadow of the more famous Urmia Lake; but don't be fooled as its lake side, the view, weather and wild life is indeed a sight to see! Made from a landslide many, many years ago, this gorgeous lake has been named after "Shimun XIX Benyamin", The Catholics patriarch of the Assyrian church of the east. You can find the lake about 45km west of city of Urmia, near Iran and Turkey's border. here, you can find some good hotels in Urmia for your fishing in Iran trip there!
When to come: best Time to visit this magical lake is in the summer; as the cold weather and mountainous region it is based on makes the visit in winter near impossible to you, and quite frankly? Who would prefer a cold day beside the lake to a relaxing, pleasant one in the summer?
What Kind Of Fish You Can Find: Trout and Caspian Kutum are among the wild life of this beautiful mountainside lake that you can try your luck to catch. Though please remember that these fish are endangered and we would appreciate it a lot if you didn't let yourself indulge too much on them or else they just might go extinct in there!
Also check out: Guide to Iran deserts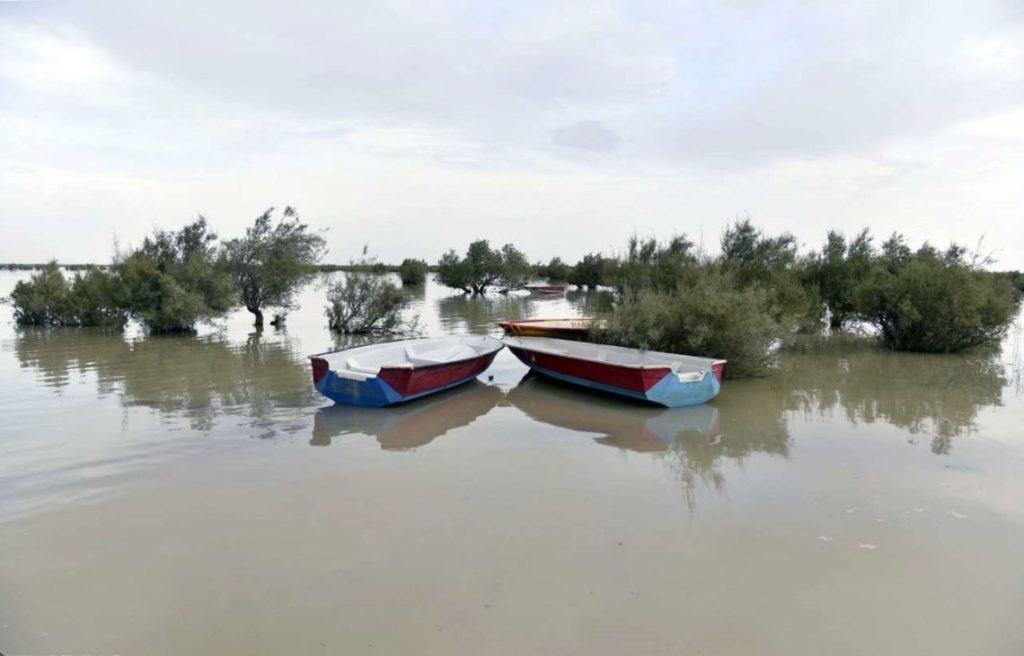 Hamun Lake
Why Fish Here: 3rd biggest lake in Iran and 7th biggest wetland in the world, makes Hamun Lake an excellent place to see spectacular views and a home to a very wide range of creatures. Hamun Lake is actually made up of 3 smaller lakes that in the time of tide make up one giant lake. Helmand River is the top supplier of the Hamun Lake in "sistan va baluchestan" province, Iran but the decade long drought has brought this mighty beast down to its knees. Lately Helmand River has once again supplied the lake after years and years of separation. Hamun Lake might be endangered but it is still a sight to behold. while you're still in "sistan va Baluchestan" Province, why not check out "Chabahar too?
When to come: being in the drier parts of the country and with the drought going on, you might want to visit the Hamun Lake in the colder and cooler months as the conditions in the summer might be a bit too irritating for your likeness. Regardless, if you are ok with it, u can still enjoy the lakeside view and fishing in the summer too.
What Kind Of Fish You Can find: "Capoeta", common "carp" and "Grass Carp" and many others (25 confirmed species of fish, 15 of which were native to Hamun Lake) are part of the big variety of animals that live in this magnificent lake.
Also check out: Backpacking in Iran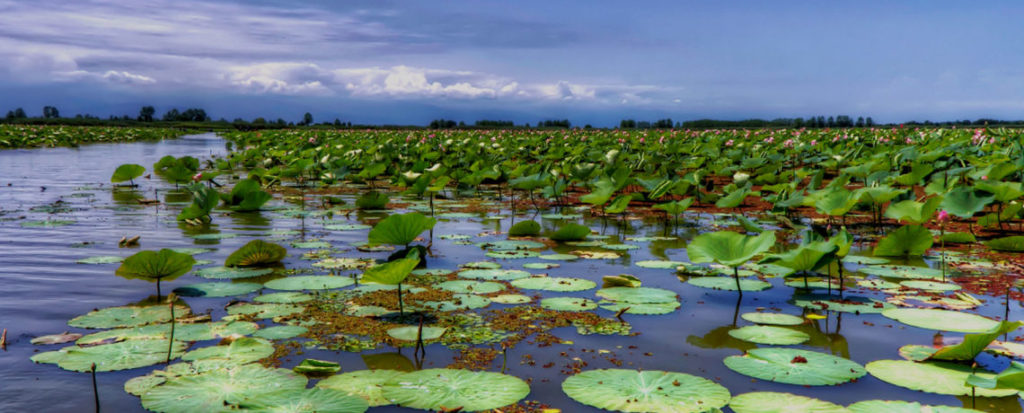 Anzali Lagoon
Why Fish Here: unlike the movie "creature from the black lagoon", this lagoon is a flourishing and amazingly beautiful lagoon based in Anzali port, north or Iran. This wetland full of water lilies and canebrakes has been renowned in the world for its uniqueness and being a one of a kind. Anzali Lagoon is a coastal wetland that has been listed as one of the "under protection" lagoons list. while you're here why not go for a bit of Birdwatching as it is very popular in Anzali Lagoon.
When to come: Water lilies are one of the important things that makes this lagoon's view as amazing as it is today and these beautiful plants start to show up late spring and in the summer. This makes summer a perfect time to spend a day or two in the boat, enjoying the view and fishing as much as u like. Remember and keep in mind that you can't rent fishing gear in Anzali lagoon.
What Kind Of Fish You Can find: Anzali Lagoon is the Home of many animals and creatures (hopefully not THAT creature!). Many species of migrating birds have chosen Anzali lagoon as a brief stop in their great journey; and with more than 50 species of fish choosing it as their home, Anzali Lagoon has become a major source of producing Sturgeon and bony fish for Caspian Sea. "Vimba vimba", "Pikes", "Caspian Kutum", "Zander" and Common "Carp" are among the many species of fish, native to Anzali Lagoon.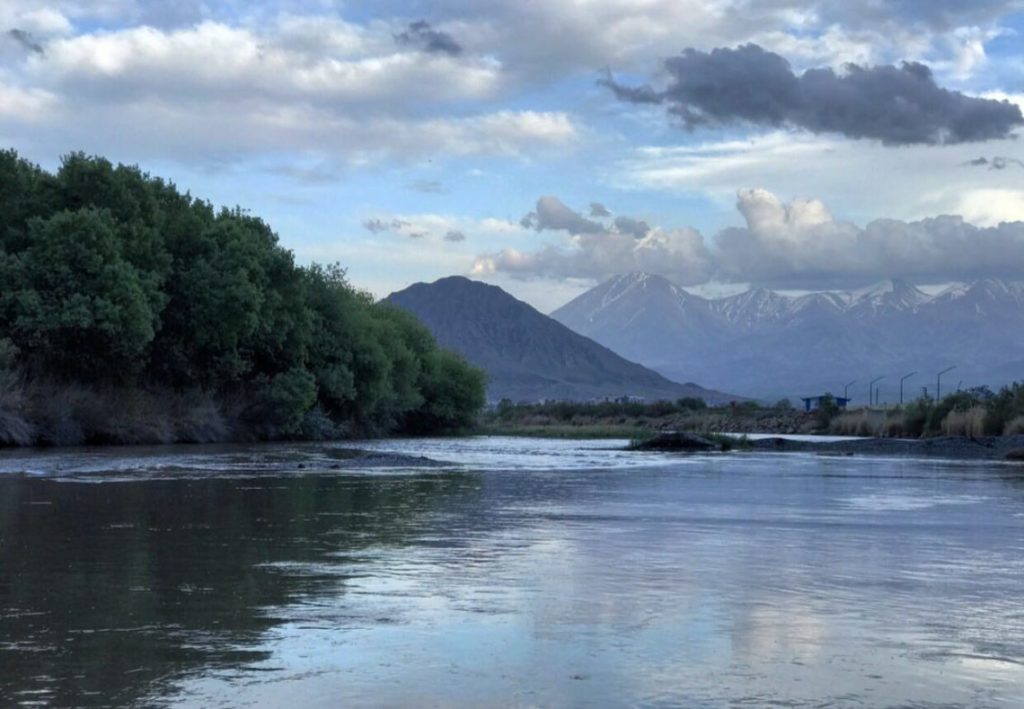 Aras River a great place for Fushing in Iran
Why Fish Here: Aras, The roaring river, begins its journey deep into Turkey territory. As it flows in the land, it crosses Armenia and Azerbaijan's borders and it ends up in Iran. Being one of the largest rivers of Caucasus, Aras has a long length which makes up some very good spots for fishing sport.
When to come: the best time of fishing in Aras River really depends on the fish you intend to catch, but as a general rule, the summer might be the better time. The reason for this is that fish's metabolism decreases tremendously in the winter and like an old saying, the kind of fish like common "Carp" are almost impossible to find and catch.
What Kind Of Fish You Can find: Common "Carp" and silver "Carp", "Barbel", catfish and "Asp" are among the species of fish that have filled this river and made it one of the best spots for fishing among Iran's rivers.