What is backpacking?
In simple words, Backpacking can be described as an independent, often international, inexpensive and extra low-budget way of traveling.
Who is a backpacker?
In general, a backpacker is someone who chooses to backpack independently instead of trying a tour or generally, a group of travelers for their trip. A backpacker carries his stuff in a backpack as opposed to suitcases and luggage commonly used by average travelers.
comparing to other tourists, backpackers preferably travel for a longer period of time and the traveling period for this kind of solo travelers may differ from a few days to several months and even years.
Public transportation and walking are two main ways for backpackers to get to intended places and they tend to stay at hostels instead of hotels.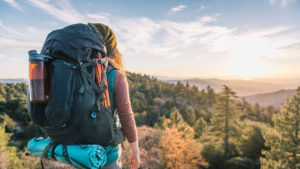 Backpacking or hiking
Walking is the shared aspect of both backpacking and hiking. However, there are differences in principles. Hiking can be referred to any kind of walking with a backpack, either a long walk or a short one, like walking in a local park, sight-seeing around a country-side forest or climbing a nearby beautiful hill. It can be a single-kilometer hiking or a 10-kilometer walk. Since the purpose and the distance covered by a hiker is not comparable to those of a backpacker, the necessities and needed stuff are way smaller in size and quality. For example, a hiker may only need to bring some water, snack-like foods and of course an equipped first aid kit.
Backpacking in Iran
Why go to Iran?
Enjoying one of the world's oldest civilizations along with a great diversity in terms of natural landscapes and sceneries, Iran is considered as a great tourism destination for foreigners. Historical buildings from the old era of the Great Persian Empire, beautiful mosques and other religious shrines and places, catchy seashores of Caspian Sea and green forests in the north of the country as well as the coasts of Persian Gulf in the south and mid-country deserts are only some attractive reasons to put Iran in your backpacking destinations list.
The value of Rial, Iran's main currency, is the other determining factor to choose to purchase Iran tours . In recent years and due to both domestic and international issues the country is facing, Iran's Rial has drastically lost a major part of its value. The current situation would allow you to experience an inexpensive and extra-cheap trip you've never witnessed before. To make the long story short, one can change his or her some hundred dollars to Iran's Rial and turn into a Millionaire!
More importantly, you'll get extremely surprised by Iranians' hospitality, especially towards foreigners. This is an outstanding feature in this country that you surely would witness as soon as meeting locals.
Weather Diversity: when to go and what to wear in Iran?
Several climatic zones are identified in Iran: one can enjoy a fairly cool weather in the mountainous parts and also in the north of the country during summer, while at the same time, those who live in the middle of Iran would experience an extra hot weather which it will become even worse for those who live in the humid parts of the south. Before any planning, backpackers may take into consideration some major factors; according to the land they originally live and the climate they're already accustomed to, travelers can choose their destinations in Iran in terms of temperature and an intended climate type. But generally and according to universal experiences, spring, late summer, fall and late winter are among the best time periods to visit a multi-climate country like Iran. Therefore, March to June is a perfect period for backpacking while November to February is extremely cold. Still, it's worth mentioning that a delightful moderate winter in south parts of Iran is expected which would be an appealing climate for visitors from both inside and outside of the country.
Country's national holidays, Muslim's Holy months of Ramadan and Muharram and some other occasions must be taken into consideration if you want to suffer the least restrictions during your visit.
As a Muslim Country, Iran has its own rules in terms of clothing. Generally, one may be needed to wear some either warm or light garment depending the weather, which follows a universal rule as like the other parts of the world. But Iran has its own rules as well which can be called a dressing code. In this regard, men would expect less restrictions while at the same moment, girls and women are needed to cover their heads and hair by scarves. Panties and shorts are not allowed in public both for men and women while women must avoid sleeveless shirts as well. Accordingly, females must abandon their topless or see-through garments during their visit in Iran, especially in public.
Where to go for backpacking in Iran?
Some of Iran's main destinations for backpackers are as follow:
Lut desert situated in Kerman and Sistan and Baluchestan Provinces;
Qeshm and Hormoz Islands, Persian Gulf;
The vertical village of Palangan, Kurdistan Province;
Shushtar, Khuzestan Province (southwest);
Maranjab Desert, Isfahan Province;
Persepolis, Shiraz Province;
Ferdowsi, Khorasan Razavi Province;
Niavaran and Sa'dabad Palaces in Tehran;
Kandovan, Azerbaijan Province;
Fascinating coastlines of both Persian Gulf and Oman Sea in south, and beautiful and eye-catching seashores of Caspian Sea in northern Iran;
And so much more.
Backpacking in Iran: the most essential necessities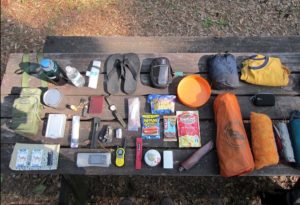 Backpacking demands its own necessities, especially when it comes to a multi-climate diverse country like Iran. Required tools and stuffs are as follow:
First and the most important one, a smart phone with all needed apps installed including GPS tools, apps for finding the tourism-related spots and so forth.
ur phone;
Your spacious backpack, of course;
First Aid Kit;
Some unperishable canned foods and dry biscuits;
Analog Compass;
Paper map of the areas you intend to visit;
Waterproof matches and lighter;
pocket knife;
headlamps with Extra batteries;
boots, gloves and clothing appropriate for the time of the year and the part of the country your visiting;
sleeping bag if you want to experience an outdoor stay especially at nights;
water storage;
sun-glasses;
scarves for women and girls