Every time I went down to our storage room back in my childhood days to get everything, I had to go through my father's old-ass ski equipment gathering dirt just standing there, if not rusting away. He kept them for so long it felt like a lifetime, but he would never use them, claiming he was too old to use them, but they were too dear to let go. The mere sight of the ski equipment got my head rolling every time; how would it feel to put them on and give it a shot? Where are the best ski resorts in Iran, close to my home, where I could try those rusty little ski poles and worn-off shoes on and make a complete fool of myself since I knew nothing about skiing and the gear would probably get me injured seriously?
Although I never mustered the guts to do it and eventually we threw all the gear away (basically doing them and the storage room a big favor), the key ski resorts in Iran always stayed in the focal point of my thoughts. The eye-blinding sea of white snow flicks groomed savagely on top of each other to make pathways harder than asphalt where excited Iranian families take the risk and rub their backs from their first fall. Something that really rocked me was the fact that as tourists became more familiar and less frightened of Iran, the ski resorts in Iran grew in popularity among them. So, today, we're going to poke through them and convince you why you should never take them for granted.
Dizin Ski Resort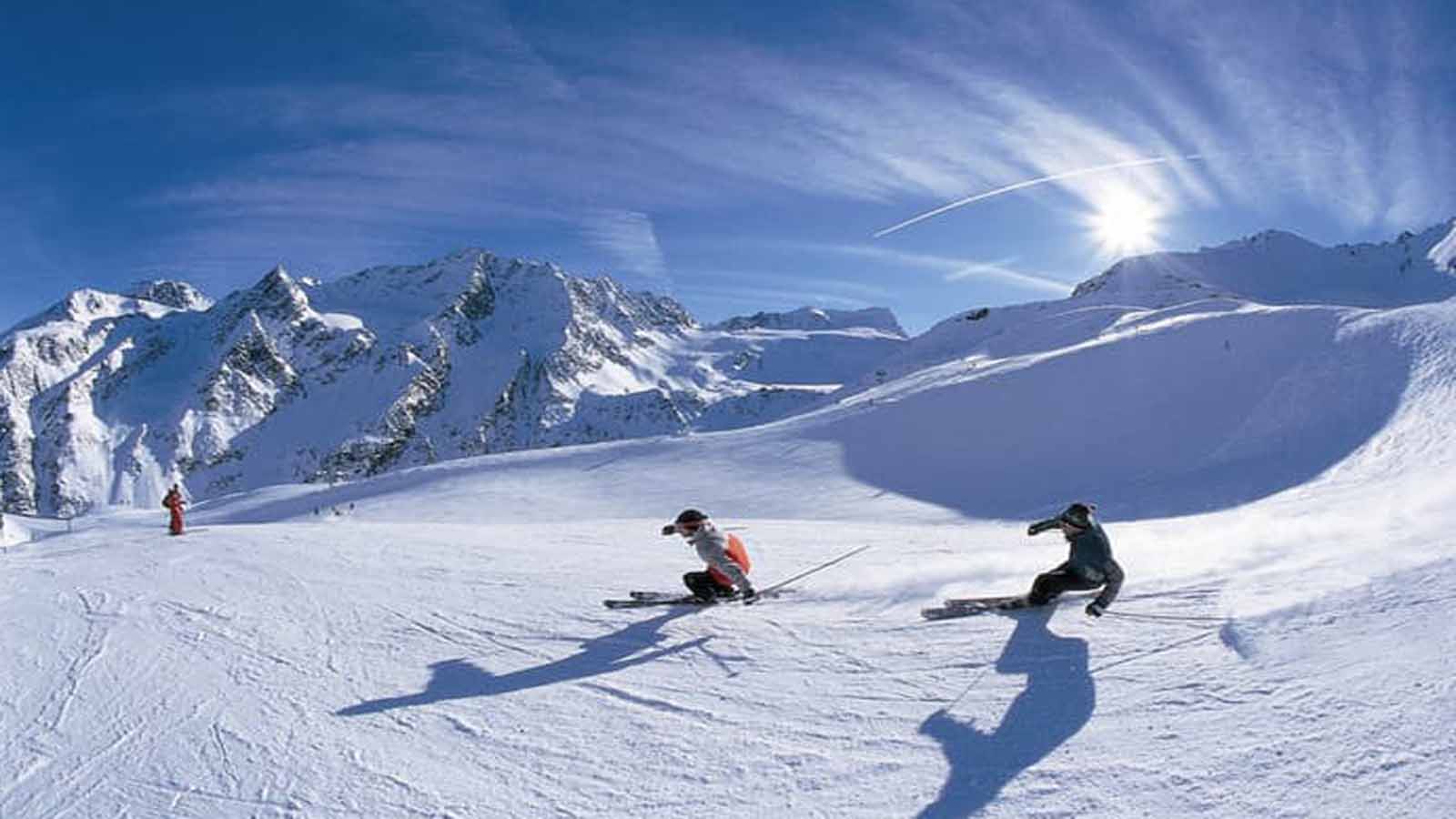 We can shit talk all day about Tehran's polluted air which makes breathing toxic in the colder seasons or its sky-piercing towers relentlessly blocking the view of the northern Alborz slopes or it's overloaded subway system which most people have a love-hate relationship with – something we went through excessively in our Tehran's Metro Guide article. However, none of that clouds the fact that when you go beyond the rural lines of Tehran, you find yourself at the heels of a lofty mountain range blessing the eyes with magnificent landscapes and countless natural bounties. One of these bounties would be the god-sent naturally-preserved Dizin Ski resort; a landmark so potential that only a short time of snow-grooming gets it ready for the hyped ski-enthusiasts.
There are so many things that can be said about Dizin Ski resort; the first international slope in Iran (being active since the late Shah's government back in 1340's), the main attraction in Iran winter up in Alborz mountains, probably the oldest winter-sports center in the country as well, and etc.
There are two main routes to take to get to Dizin slopes; one is to drive up the Tehran-Chalus road for nearly 130 kilometers and take the exit to "Velayat Rud" after "Hotel Gachsar" which is pretty much straightforward for the most parts, and it takes two hours to get to the milky-white resort at the altitude of 2700. Upon the opening of Shemshak-Dizin mountain-road (also called Jade Bala), this long-hauled trip was cut into half, and people rejoiced, but not for long, unfortunately; half of the year this road is covered with snow and closed. To get to Dizin through Jadeh Bala, find your way to "Babaei Highway" and straight to Northern "Lashgarak Road," and upon "Ghouchak Side-ways," take the turn leading to "Fasham."
At Dizin, you will come across a load of people smiling and cracking jokes 24/7 with no worries in the world. At some times, you might even find small groups ganging up to the jam of a local Dj and girls and boys dancing their stress and heavy-shoulders off which, by sight, it's a delightful scene to see in the high northern mountains of the capital of an Islamic country.
If you don't have your own set of professional skiing gear, don't be worried. At Dizin, you can rent the gear and choose from 23 different slopes (for amateurs and professionals) pathways to ski on. Instructors, hotels, café shops, chained restaurants, and anything else you might need are available.
Dizin accepts ski-lovers from December to May, when the fresh snow flicks first touch the ground. Soon after the first pours, the snow groomer pieces of machinery roar out of their garages to thicken and spread out the uncompacted snow and make the slopes ready with thick layers of hard snow for winter sports champions ships and flocks of amid fans thrilled to conquer the snowy paths. At this time, you might encounter long queues and crowded lines that show how much Iranian love the snow and the white-colored relaxing silence of the mountains homing it. Don't be shocked by the number of years into some of the machinery like the car cables since they've been around from the beginning, and although that might make you double think the fun ride, there's no need to be alarmed. Dizin resorts and equipment function at the highest international level and they are considered to be function at safety standards of resorts in the Alpines.
Dizin has penetrated the hearts of Karaj or Tehran residents so deeply that excursion tours to its snow-capped slopes and even three-day trips are entirely a thing now, and many tourism organizations pump up their work at national holidays and cold seasons to arrange them. Every now and then, you will see people gathering up just a few hours after the twilight in certain spots or few kilometers up the highways leading to Dizin to get picked up by touristy mini-vans, talking while they're eyes shining out of enjoyment and excitement for the cold rush of the slopes and warm rests in the nights at one of the hotels in Dizin or close-by.
Also check out : Iran Desert Tours
Shemshak Ski Resort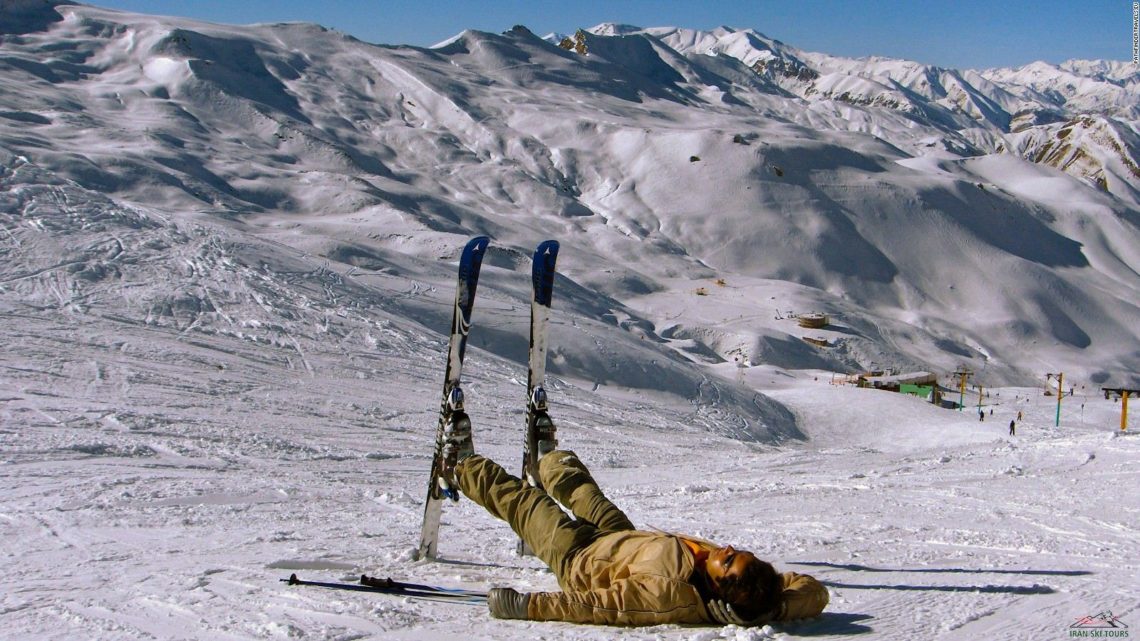 You can't strike up a convincing conversation with a Persian individual about Dizin while leaving Shemshak out of it. They are like the Ernie and Bern of the best ski resorts in Iran. Being located on a slightly lower altitude than Dizin, yet, Shemshak manages to inspire awe and shock ski lovers through its natural beauties.
The 20th century was a tipping point for a small unknown village alien to the citizens of the megapolis of Tehran. During these 100 years that brought us two world wars, coal mines were discovered near the tiny town, and constructions, and mining procedures followed soon after. As a result, Shemshak village became a lay-back village at the mountain hills now having its very own road to Tehran and newer technologies swooping in to change the face of it forever, Shemshak Ski resort is one of it in the year 1958.
Today, Shemshak is more than just a slope; it's the get-away resting-place for hungry-for fresh air, solitude, tranquility, and of course, skiing Tehran residents wanting a good time. Now, equipped with all the amenities and facilities any skier would want to ask for, Shemshak rivals the Dizin resort in a cold brawl for winter travelers.
Also, Shemshak doesn't only attract pro-winter-sports athletes. It has many slopes, same as Dizin, for rookies who go up there for the hell of it to have fun while feeling safe with an instructor and not worrying about the gear because they can get some from the rent-shop.
If you feel like staying up in the snow-covered slopes and enjoy a whole weekend (Thursday and Friday in the Persian calendar) at the heights, a couple of hotels close to the resort are ready to take your bookings. You can shake off the snow and your fatigued limbs in the well-equipped and homey rooms of Shemshak Tourist Hotel, closest to the ski fields, or you can wash away the cold weather with a traditional Persian tea in the brilliant and modern 5-star Barin hotel less than 2 kilometers down the main road. No matter which hotel you pick to dump your tiredness in their well-prepared units and warm yourself up, Shemshak and nearby hotels exceed far beyond your expectations and bring the joy of a snowy weekend to a whole other level.
For those who find more joy in numbers or who need someone to help them to the ivory white ski resorts of Shemshak, we recommend ski tours. Same as what Dizin tourism-agencies have to offer, the official Shemshak website arranges private and semi-private one-day excursions for fans from Tehran to the snow-dipped mountain slopes where Iranian tour guides pick up the guests from their lodges in Tehran and accompany them through the whole day of white astonishment.
Abali Ski Resort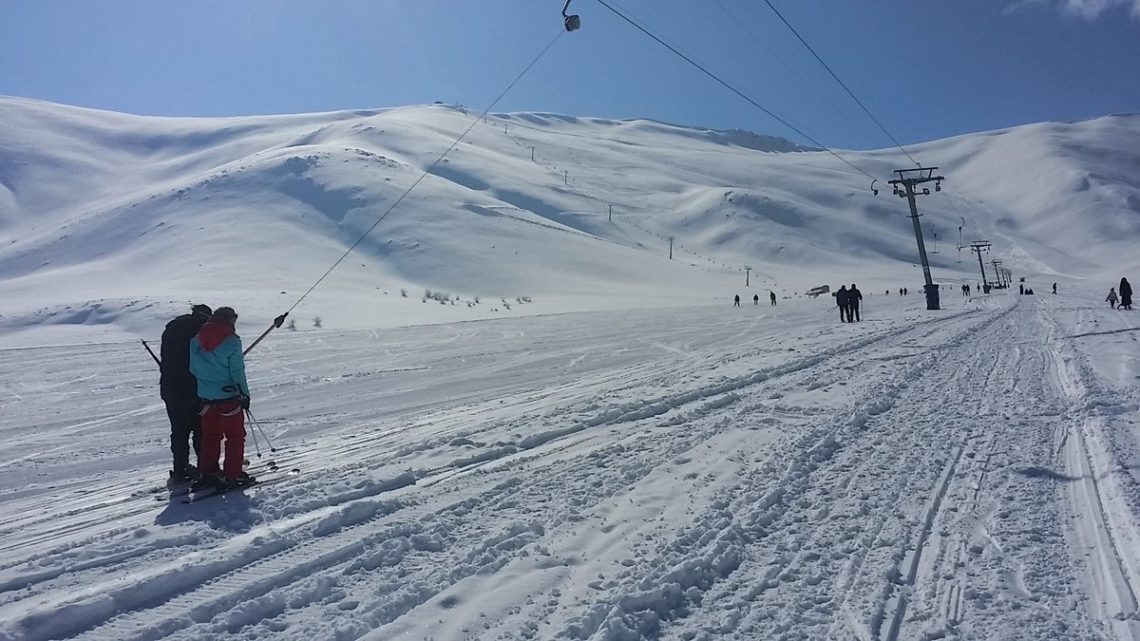 Many name this old spot as the birthplace of Iran's modern ski, and judging by the pictures and the history of the resort, we don't blame them.
Google images will shock you with old-school pictures of men dressed in 50's or 60's suites, strapped in ski shoes with poles in their hands and ladies ready to challenge the snowy slopes of Abali in their famous double denim. They hit us with the fact of how old in time the Abali ski resort actually is and that how much we crave the baggy clothing style to get back on the fashion trends.
Situated 70 kilometers northeast of Tehran, on Haraz road, and in close vicinity to Abali town. Abali is not only famous for its snow-studded runs and other amenities that have gradually grown around it; the weather over the area is so delightful and fresh that thousands take to the steep roads of it just to run away from the black smoke hovering over Tehran and enjoy a couple of hours of sitting on benches while their juicy Kebab grilling loudly on skewers. In Abali, road-hugging outdoor restaurants come in plenty with big signs and shiny lights and servants in a constant rivalry to figure out who can persuade the most customers into their restaurants.
While many think of Abali as a fun ride-through and beloved weekend food fest, others can't wait for the first snow flicks to get their ski gear and head out to one of the best ski resorts in Iran. Abali ski resort offers everything to the incoming enthusiastic; all the facilities needed for a warm stay in one of the coldest outskirts of Tehran. From multi-stared well-prepared hotels with comfy rooms at the foot of the resort to pre-scheduled exclusive tours, all can be found in Abali.
The resort complex consists of a total of nine ski lifts, a télécabine (Gondola lift), five platter lifts, three surface lifts, six different restaurants, and a hotel. The piste is divided into three zones: NIOC (National Iranian Oil Company) ski piste, the private pistes, and the Physical Education Organization piste.
As for directions, the Abali region lands directly in the middle of the Haraz road. To get there, you can either gas up your own car, or you can order an Iranian Uber (Snapp) or haul a city taxi. No matter what source of transportation you take, head to Haraz road that leads you into Abali district in a 60 to 80 minutes drive depending on traffic condition. Since lots of people absolutely adore Abali and won't miss a chance to kick back in its pleasantly crisp cold weather, make sure to plan your trip thoroughly. In the rush hours, finding a parking place will be a massively exhausting challenge on its own, let alone the cable queues.