If you have happened to travel to Iran or you have recently been considering traveling to Iran in the near future, you might probably have heard about all the news about some European airlines halting their flights to Iran. Some of you might have even worried about the availability of flights to Iran and some of you might have considered doing some Googling to see if you might need to make new decisions about your travel to Iran. In this article, we've brought you everything you need to know about the current status of international flights to Iran.
It wasn't long ago in 2018 when Trump announced that the United States of America will unilaterally quit the nuclear deal with Iran and major European countries, leaving its European allies alone in one of the most comprehensive deals of the decade. Despite the unanimous harsh criticism from European allies, Washington fully enforced the sanctions against Iran which had been lifted as a result of the deal.
Also check out: Iran visa requirements
The new sanctions were enough for a few western airlines to leave Iran and suspend their flights to the country. Air France, British Airways, and KLM were among the airlines which left the market claiming the decision was made under business reasons rather than political ones.
Also check out: Iran business visa
While a huge press release covered the news of the decision of these airlines, such an abandonment was not at all something new in the four decades of aviation industry after the revolution in Iran. Unfortunately, the aviation industry has always been one of the targets of political disputes between countries. Iranian airlines have always been restricted by the US government to purchase new airplanes and fly to certain countries. you can apply for your Iran visa through 1stQuest easily.
Despite the strong political message of the news, the actual consequences of such a halt were neither widespread nor detrimental. While many travelers and travel agencies started to worry about the future of flights to Iran, a few weeks were more than enough to prove that there were no rooms to panic. Immediately after the news of the halting airlines broke, some major European, Arab, and Turkish airlines were quick to fill in the void and take over all the popular routes. Such a quick move was not at all uncalled for as historically, some airlines like Air France, BA, and KLM were record holders for suspending operations in Iran, some others like German Lufthansa has usually been more reluctant to be affected by political pressures and halt its flights to Iran. In addition, although Air France, BA, and KLM are major airlines worldwide, they didn't own a substantial proportion of the seats flying in the high-demand routs related to Iran. Meanwhile, other airlines including Turkish Airlines, Qatar Airways, Lufthansa, Iran Air, and Mahan Air have traditionally controlled the popular routes starting from or ending to Iran.
Also check out: Iran visa status
In response to the news, some airlines announced that not only their services will not be affected under the political climate, but they will also increase the number of flight to and from Iran. For example, Qatar Airways added two weekly flights to its existing Doha-Tehran route and added three weekly flights on its Shiraz service in January 2019. It was also announced that 'Qatari' airline will launch two weekly flights to Isfahan in February. "These latest launches are further evidence of Qatar Airways' commitment to Iran, as well as the expansion of our network in this thriving market …," Qatar Airways Chief Executive Akbar al-Baker said in a statement. When Akbar al-Baker was asked whether Qatar – which has maintained aviation links with Iran during a separate political dispute between Qatar and its neighbors- will be affected by the political tensions, he said: "Not at all. Iran is a big market…of more than 90 million people: educated, very aggressive travelers and we are serving that market very successfully. We don't get involved in politics. We are an airline."
Also check out: Iran e visa
Based on the flight schedule data published by OAG, the demand of the Iranian routes for airlines flying to Iran from Britain, France, and Germany experienced its highest rates in 2017 and reached to 15.4 million flights. Also, contrary to the expectations, after the return of the sanctions, the reversing effect was not detrimental. Based on data from OAG, the number of international seats in 2018 has been affected by a slight decrease of 5.8% percent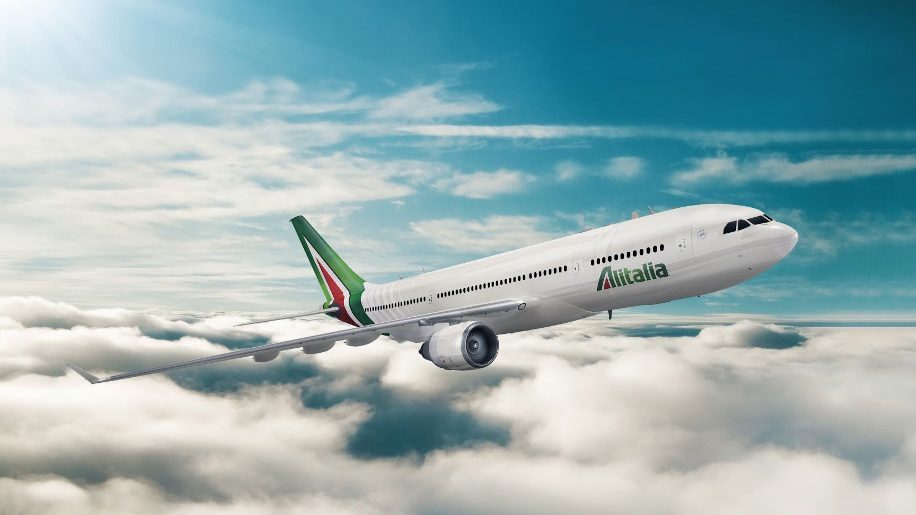 Recently, the European Union enacted a so-called Blocking Statute to counter the impact of US sanctions on European companies. Although its effectiveness on the aviation industry will be only assessed by the passage of time, many analysts believe that the airline will maintain their momentum for the increasing demand for flights to Iran. In addition to the continuing flights of some major airlines to Iran, Iranian major airlines including Iran Air have announced that they are determined to maintain their popular routes and upgrade their fleet.
Also check out: Iran visa application form
Currently, in the most popular routes from Italy, Germany, Spain, and France to Iran, there are plenty of direct and indirect flights carried out on a daily basis. While the number of direct flights especially from France and the UK has decreased, there are plenty of direct and 1-stop flights in all the popular routes. Airlines like Iran Air, Qatar Airways, Turkish Airlines, Aeroflot, Lufthansa, Alitalia, Austrian, Ukraine International, Pegasus, and Emirates are among the most popular airlines providing daily flights in the route.
Also check out: Iran visa for UK
Having all these said, if you're planning to travel to Iran in near future, you have nothing to worry about. No matter where you are flying from or which cities in Iran you are planning to visit, there are plenty of flights out there waiting for you to take you to the land of beauties.