One commonly reads that Tehran is more known for its urban congestion and pollution and is in nowise a touristic attraction. That's definitely wrong. Here is why. Follow me in the twists and turns of the capital of Iran.
1- Tehran Parks
You came to visit the city. Why not starting from its gardens. Tehran doesn't have a Central Park, but it has many small ones. You'll be spoilt for choice.
Head to the "Ab-o-tesh" park in the center of the city (metro Haghani). Take a photo of the incredible view of the chain of the Alborz and then plunge at the heart of the bridge to enjoy a chicken sandwich … only made of chicken.
Iranians take such delight in eating chicken that they just replaced the bread of the sandwich with chicken.
Want more? Continue to Tehran Botanical Garden to enjoy a botanic trip around the world. Boasting species from Himalaya on a hill of 19 meters (Iranians are known for their eagerness to take up a challenge), Japan, Australia, Africa and even America, this place is definitely a must see. If you want to visit Tehran in the spring, check out this article: Spring in Tehran's Parks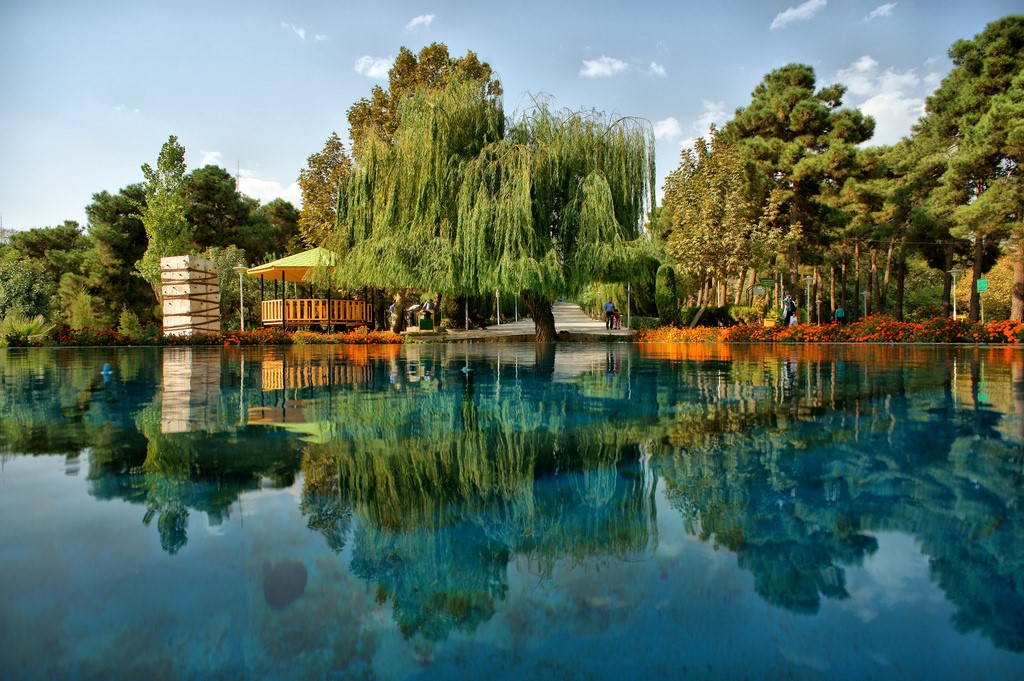 2- Tickle the clouds
Details annoy you and you need a global view to feel the atmosphere of the city? Head to Bam-e Tehran, literally the "Roof of Tehran", which gives you an overlook to the city and is where young Tehranis use to meet up at night. Enjoy a Faloudeh (traditional noodle-style ice cream from Shiraz) and experience the sociability of Iranians by making new friends there.
Life in first class? I have something for you. Get to the top of the Milad Tower and admire the 360° degree view of the city. Have dinner there in one of the fanciest restaurants in Tehran.

3- Get in touch with History: knock at death's door
Do you want to know Tehran at depth? Head for the suburbs. Yes, Tehran's history started in the suburbs. City of Ray (Shahre Rey) is the oldest region in Tehran and, to be precise, where the philosopher, physician, and alchemist al-Razi (Rhazès) (10th century) born and died. Iranians usually like to remind foreigners that he was a renowned scientist who perfected methods of distillation to obtain alcohol. Given that alcohol is nowadays prohibited in Iran, it's pretty ironic. if you want to know more about alcohol in Iran, check out this article: Alcohol in Iran: All You Need to Know
Not a museum lover? Learn the History from the ones who lived it. Head to Emamzadeh Abdollah Cemetery, located in the City of Ray (Shahr-e-Rey), the oldest existing city in the province. The interior of the tomb is thought to be built in the Safavid Period (15th century). This city, which still has many interesting pre-Islamic monuments, is definitely a worthwhile side trip. if you are looking for a Tehran 1 day tour, check out this article: 1 day in Tehran
If you have some more spare time, head to the south of the city to the impressive cemetery of Behesht-e Zahra where many Iranian celebrities are buried.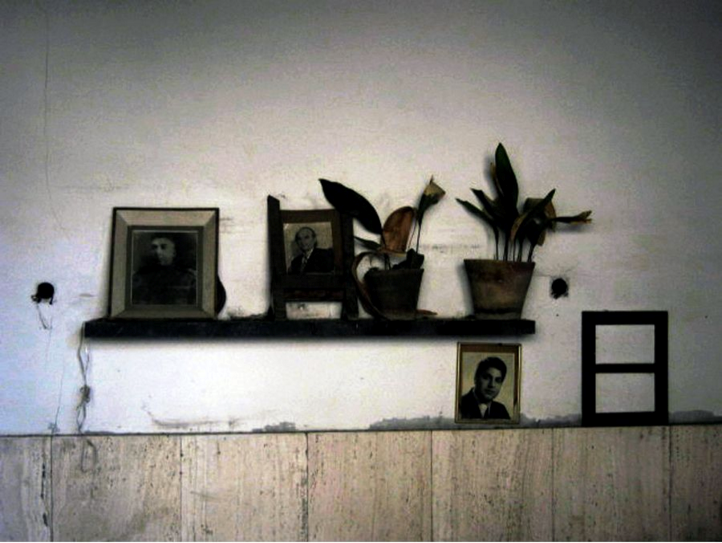 Experience Iran like a local with excursions designed by local guides. See 1stQuest and check out most amazing experiences you could ever have in each city at great rates.
4- Zoor Khane: the charm of Iranian wrestling
Iranian wrestling (varzesh-e Pahlavani) is an age-old tradition of Iran that mixes sport, music, and religion. Originally practiced by Zoroastrians warriors, this sport quickly adapted to Islam. Spend one of your nights in one of these Zoorkhane. As there are many of them in Tehran, ask locals for directions.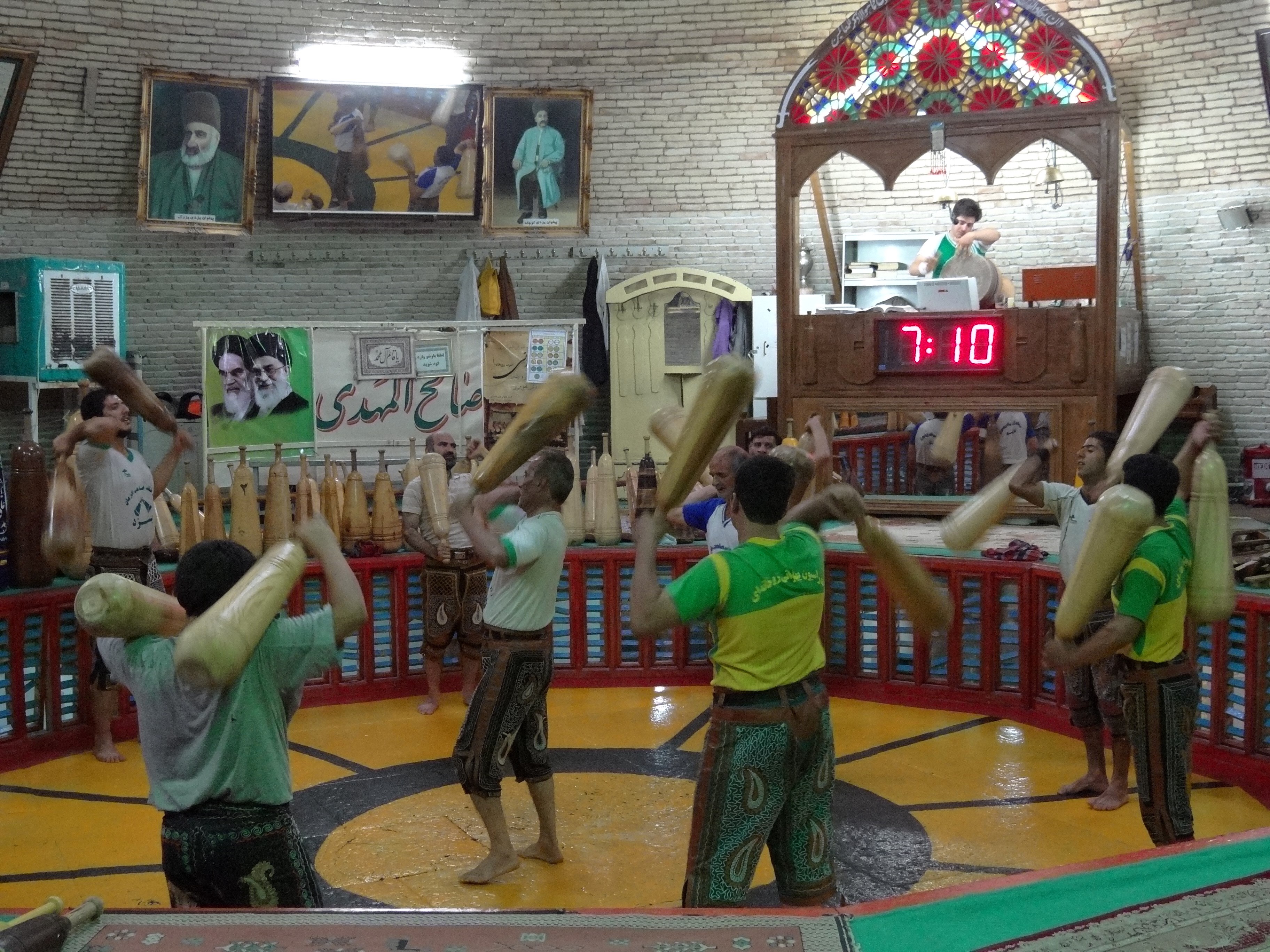 5- Dizzy without dizziness
Lay down on a carpet in one of the numerous traditional restaurants in the city. Order the famous "dizzy". No worries, no link with the English word. Roll up your sleeves and cook for yourself. Mix your lavash bread with the juice then smash-up the meat and the vegetables. It's ready. Exhausting isn't it? you can find one of the most delicious Dizzy in Darband, for more information check out this article: Darband: A tour to North Tehran
It's time to unwind by smoking the traditional water pipe (gailiun). Make sure you have some free hours ahead to let the smoke bringing out the poet inside you. if you want to know more about Iranian dishes check out this article: Persian Dishes that will Make You Crave for More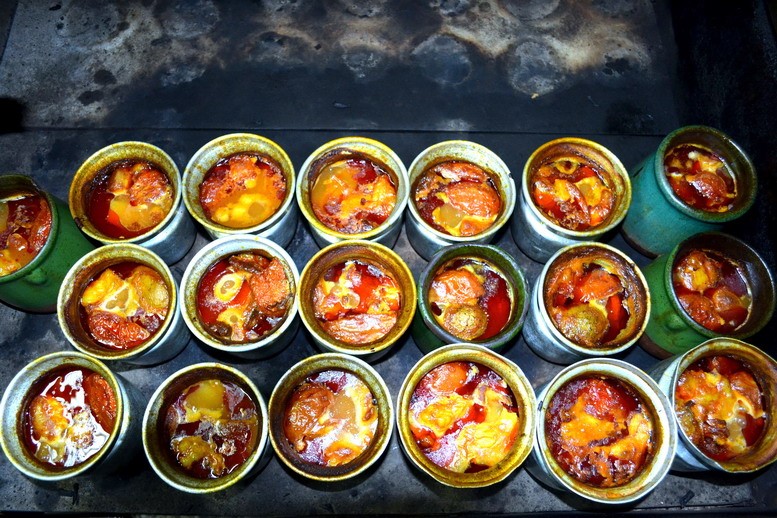 6- Brain, eyes, and tongue for breakfast: the Iranian Kallepache
Sounds like the perfect breakfast of the evilest psychopath you never heard about. But it's the most notorious Iranian breakfast. Don't be intimidate by the sheep's heads starring at you and get in to have one of your most incredible breakfast. Sounds disgusting? That's why it's a fantastic experience.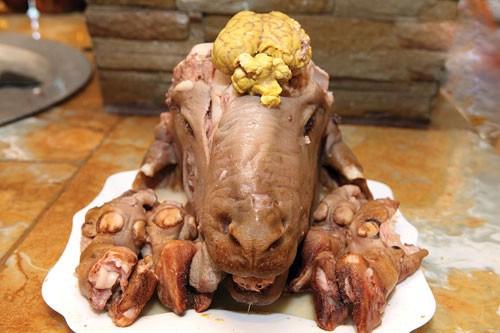 7- Fill-up your suitcase!
That's definitely immoral but undeniably an advantage of Iran. You're hooked on reading or you just plan to learn a new language? This is your chance. There is no copyright in Iran.
Usually, travelers just fill their suitcase with shoddy counterfeits. In Tehran, you can do the same but in a more intellectual way. Books are definitely cheap. I don't say more, I just wanted to let you know that's it's a cool thing when you live in Iran. As I am a book lover, having a big library was my dream. Iran made it true.
8- Get back in shape!
Do you know many cities where you can hurtle down the snowy slopes of 5000 meters high summits? From November to March, it's definitely possible in Tehran. Is it summer? Why not kayaking right in the city center? Take the metro and head to the Azadi Nautic Sports complex to paddle with your friends. These are just a few examples of the hundreds of opportunities you have in Tehran to get back in shape! You can easily book Tehran hotels with 1stquest.com. if you are looking for hostels in Tehran, check out this article: Top hostels in Tehran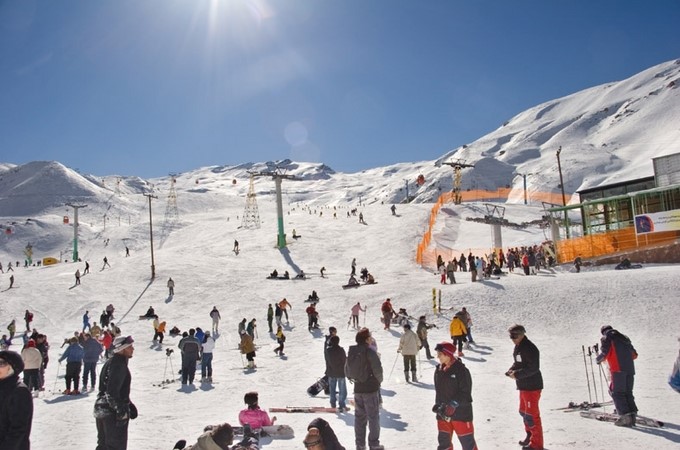 9- Get on the track of the anti-Americanism
Spend your day looking for the traces of the anti-Americanism in Tehran. Look up for the huge paintings around the city and search for the walls that narrate the contemporary history of Iran. Don't hesitate to ask for the translation to bystanders. Don't worry! In spite of all this governmental propaganda, Americans are definitely welcome. If you are looking for the best hotels in Tehran, check out this article: luxury hotels in Tehran
Deepen your understanding of Iran by discovering museums such as the national Defence museum or the Ebrat museum in Tehran. Don't take your children there. If you are American, British or Canadian, check out this article: Travel to Iran as an American, British or Canadian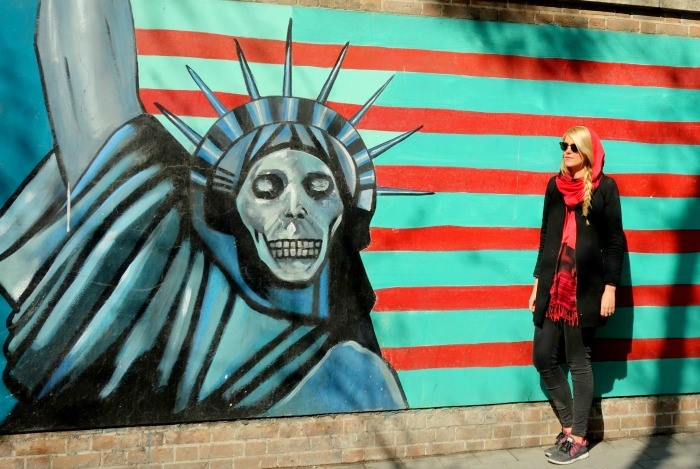 Experience Iran like a local with excursions designed by local guides. See 1stQuest and check out most amazing experiences you could ever have in each city at great rates.
10- Check out the calendar
Iran, with Tehran as a symbol, is a lovely mix of tradition and modernity. At the heart of the capital, you'll find Tehrani's gathering for traditional ceremonies such as Chaharshanbe Suri in March. During the Mourning of Muharram in the month of October, you'll see the Ta'zieh, a particular kind of theatre depicting for Shias the tragic fate of Hassan and Hussein. If you want to know more about Iranian customs check out this article: 5 Persian Customs to Know Before Visiting Iran
Did you visit Tehran? Do you have any related experienced in Tehran? Feel free to share it with us in the comment section.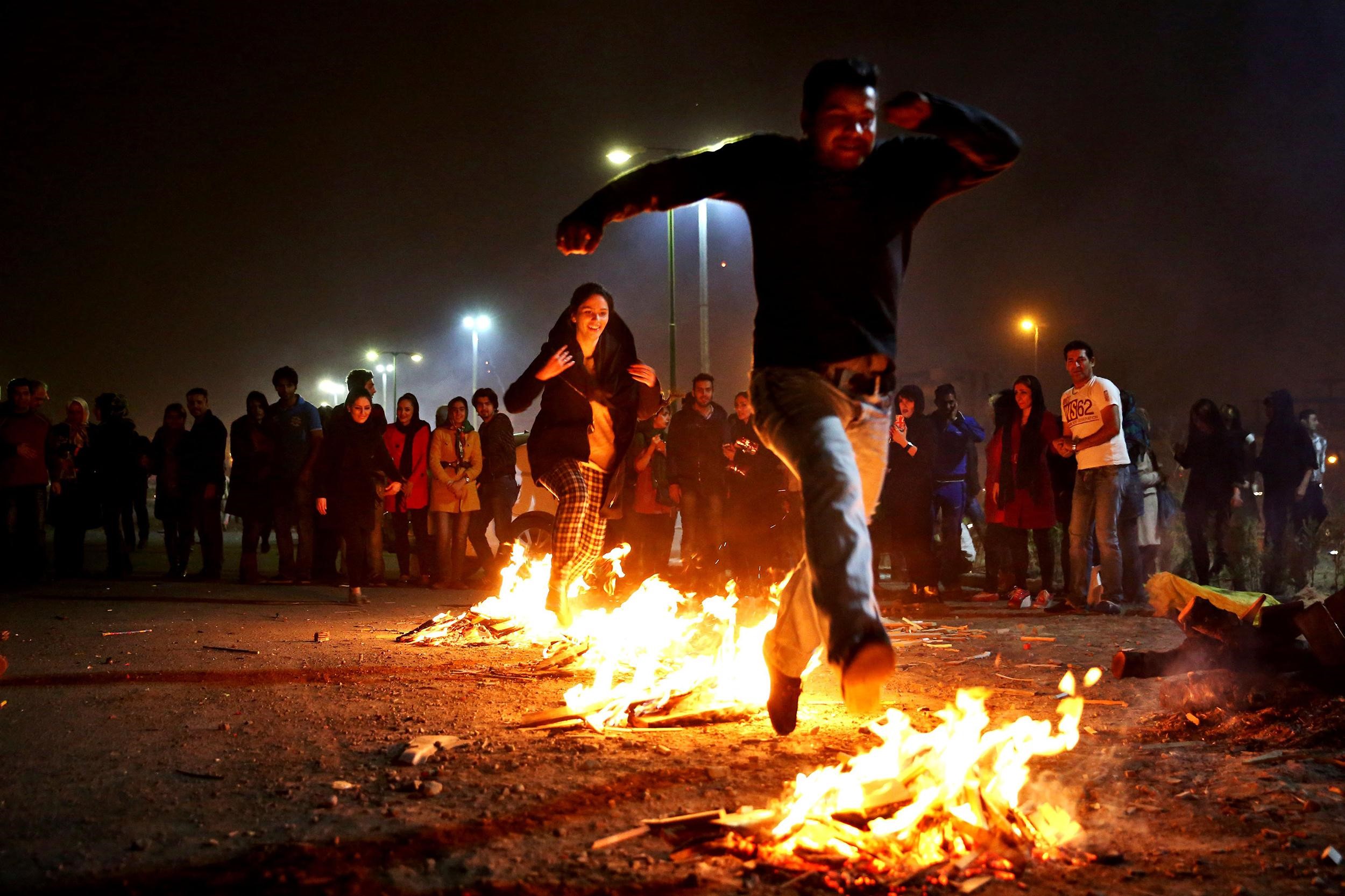 ‌By Antoine Molliere