Everything starts with an ignition; an ignition of an idea, an ignition of a determination, or an ignition of a simple car engine that is going to take its rider to a magical trip. Traveling to Iran sounds like a work of magic for many outsiders and the fact that they can travel to Iran by car, in their own vehicle, seems so far away for many but the truth is that many travelers put the pedal to the metal as soon as they realize that traveling to Iran via personal cars isn't that hard. Iran is a vast country with extensive land borders and numerous entry points for vehicles at all directions except in the south that is sealed off by the Persian Gulf and the Oman Sea. To the west of Iran the Gurbulak-Bazargan border and to the east, the Mirjaveh-Taftan border and lastly to the north, the entry points of Nordooz-Agarak are some of the busiest and crowded borders, especially in holiday times, that provide border crossing services to tourists or Iran-lovers on their way to travel Iran by car.
Now, if you've got it stuck in your mind to travel to Iran by car there is some stuff that you need to know to have a better driving experience and more enjoyable time throughout Iran. Now, if you've got it stuck in your mind to travel to Iran by car there some stuff that you need to know to have a better driving experience and more enjoyable time throughout Iran.
Carnet De Passage & Permissions For Foreigners
First thing you need to know is how to get your vehicle across the border. As one of the necessary documents for entry access to Iran, you need to get your Carnet De Passage or CDP before you start to travel to Iran by car. This piece of paper is an identification document letting the border police know that you are the owner of the vehicle you're traveling with and therefore, they can stamp it to give you access into Iran. However, as one of the countries located along the ancient Silk Road, you don't need to get a carnet de passage for your car just to get it into Iran and you can use an Iranian's local guide permission to get your transport through.
If tourists or foreigners want to travel to Iran by car, they should at least be 18 years old and have a valid international driving license that has been issued by the country they were born in. Foreigners coming to Iran can drive up to 6 months inside the country on a foreign driving permit but, most of the times, it's better to get an IDP or an International Driving Permit.
Fueling Stations & Fuel Price
Iran is one of the world top 4 oil producers and because of that benzene or gas come rather cheap in the country. However, it's really important to know what type of fuel the refueling stations have to offer inside Iran. If you're traveling to Iran by on a gasoline car then you're all set. Iran's one of the cheapest places on the face of the planet to drive a car. One liter of gasoline, or gas, in Iran, costs only about 8 cents, making travel to Iran by car one the most cost-effective ways to see the marvelous land that was once called the land of Aryans or Persia.
Fueling Stations are nothing that you can possibly miss on the roads of Iran, except for the deserted areas where petrol stations like every 100 kilometers in the larger towns.
Spare Parts & Repair shops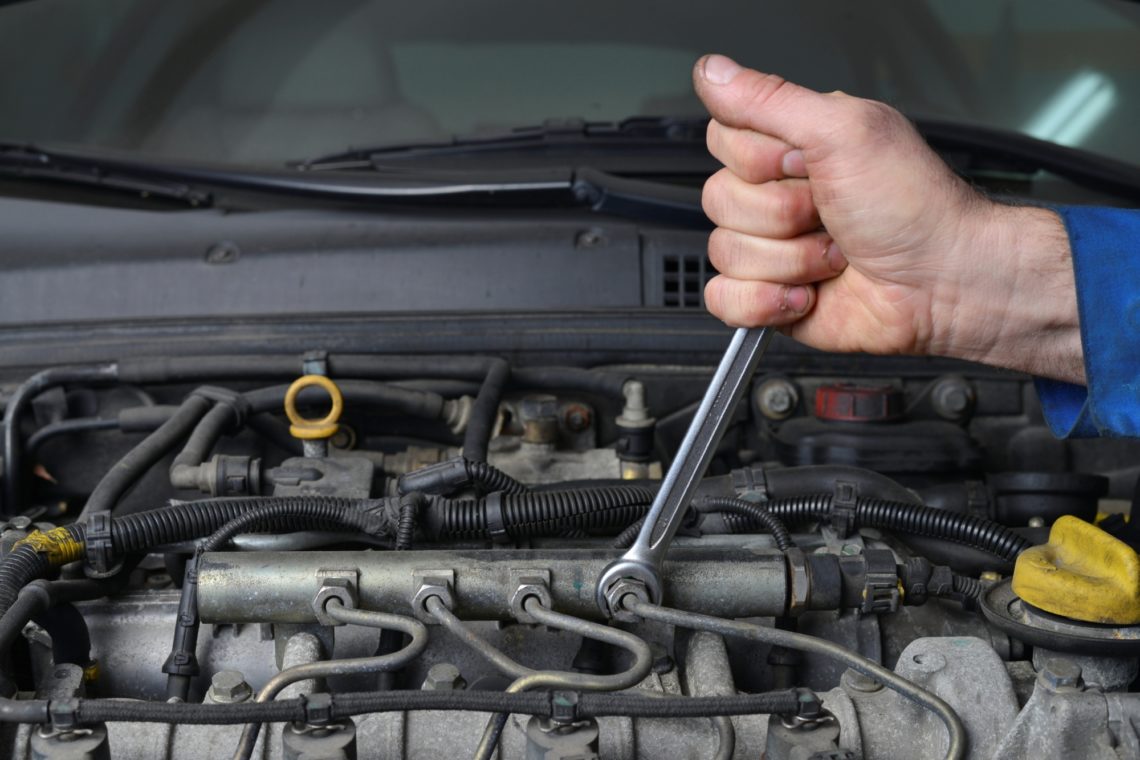 Iranians are professional and skillful craftsmen and that can also be said about repairing cars and vehicles. Fortunately, even the smallest settlements in the most remote areas have a repair shop or a tall thick-skinned pioneer that knows more about cars than you'll ever know, and as I said before, they just love to help tourists and take pictures with them. So, if on your travel to Iran by car you ever find yourself in need of parts or repairs, just ask the locals and go straight to the address they're telling you with an ease of mind because Iranians know how to take care of your car.
No need to worry about riding a car in Iran. Hire a licensed, expert, local driver guide with the language of your choice, make your journey exclusive & personal. It`s easy and cheap. Fill a form here.
Driving in Iran & Traffic rules
Probably the hardest part of travel to Iran by car is getting used to its insane driving culture and how people drive their cars, especially in bigger cities like Tehran, Shiraz, Mashhad, and Isfahan. While driving in Tehran might seem super crazy to any first-time-traveler-to-Iran tourist, streets of Tehran are the best driving test grounds for any Iranian that wants to become a true wheelman. However, the chaotic and heavy traffic of major cities alongside multiple speed bumps all over the cities and speed limits rules within the city which is usually 50 to 80 kilometers per hour, can't slow down the busy life of metropolitan areas. Also, you should know that the average rate of road accidents in Iran is 20 times higher than the world average and road traffic around cities like Tehran or Shiraz are no prettier to what you see in-city, traffic-wise. Highways also see their fair share of hazardous, day and night and if they're not jammed of course. Urban highways in Iran is the place where some funny driving skills are invented and brought to life, so out of the ordinary that you just can't stop staring at the driver that's doing it and laugh.
So, if you're still planning to travel to Iran by car and you're not still terrified, bring up your best driving skills and get ready, 'cause you're going into some roads where it's every man for himself.
Police Checkpoints
Due to high rate of road accidents and terrible incidents happening around the clock in Iran, especially during the Persian New Year or Nowruz, Iranian traffic police has toughened up its game and pull over speeders and careless driver without any mercy. Probably for the best but, however, if you get a bit mischievous while driving your car on the roads of Iran, which is the case sometimes because the driving culture catches on to you, just smile in the good old I'm-not-from-around-here-and-I-don't-speak-Farsi to the police officer and you're likely to only get a warning, and a picture with the officer since Iranians love tourists. if you want to know more about necessary Farsi phrases, check out this article: Absolutely Necessary Farsi Phrases to Survive in Iran
Also, don't drink alcohol while driving. It's against governmental rules to have alcohol openly with you in the car and since a few years back, Iran's traffic police has started testing drivers who he suspects are under the influence of alcohol. So just keep it for underground parties and gathering and don't keep it in your car. for more information about drinking alcohol in Iran, check out this article: Alcohol in Iran
Roads & Road Trips
Enough about the anarchy and the chaos, let's talk about something that Iran has a lot of and gets tourists and travelers hyped up, the astonishing roads. Aside from the dangers of city streets and highways, Iran's dirt roads take any enthusiastic on a magical journey to its lofty mountains, enigmatic jungles, unending desserts, and forever green valleys. Even if stocked with packs of enormous rocks that can potentially destroy a car that isn't an off-road one, or steeping up or down alarming to wondrous natural untouched natural spots, roads of Iran will get you to your destination and help you write an unforgettable journey story on your travel to Iran by car. for more information about the best Desert destinations in Iran, check out this article: Iran's best deserts
There are very unique and less crowded routes all around the country that takes anybody willing to know the country a bit more to some of Iran's mesmerizing and enchanting landmarks and cultural resorts. Routes such as Tehran-Shomal (Haraz Road, Chalus Road, etc) are all flocked with natural mountainside beauties and trees and shrubs covering the roads slithering through the lofty green mountains of northern Iran. Another similar route to Tehran-Shomal is the Tehran-Taleqan route that might not seem like a blast in the beginning, since you need to take Tehran-Karaj highway that is usually packed with uneasy employees getting back to Karaj from work in Tehran, but as soon as you take the turn for the Taleqan district, everything seems to lift up. The great lake of Taleqan formed behind its dam with its shockingly gorgeous wildlife and a secluded village will definitely give you a welcoming chill. At the end of the ride to Taleqan from Tehran, you start to realize why travel to Iran by car is worth your while. Here you can find a full guide about Car rental in Iran.
Another fascinating road trip in Iran happens only if you pay the province Kurdistan a visit in your own car. Rugged trains of this province spotted with highlighted tiny historical towns and dirt roads are every road trippers wish and desire. One swift look at Google map or just a cry of help to a local person guides you to the best landscapes of Kurdistan such as the vertical village of Palangan, Uraman Takht village with houses on top of each other, Karaftu Cave, and the lake of Zarivar.
No need to worry about riding a car in Iran. Hire a licensed, expert, local driver guide with the language of your choice, make your journey exclusive & personal. It`s easy and cheap. Start from here.
British, Canadian, and American drivers, you're not so in luck
Any nationality from these three countries is not allowed to travel to Iran by their own car, as a result of a new rule that was established in Iran back in 2018. This meant, not even when they took a tour guide along. However, in 2019, this rule has been lifted and ABC-tourists can drive their own cars around Iran once more, but since the whole situation with Iran nuclear deal and United states leaving the deal, things aren't looking so bright for people of these countries wanting to travel to Iran by car. for more information check out this article: Travel to Iran as an American, British or Canadian