Nowruz is the new year for Iranians. It's a traditional celebration with unique rituals and interesting scenes. People do a great deal of shopping before Nowruz. Hope on this photo tour to have an exciting journey in the hustle and bustle of Nowruz in Iran.
1- Nowroz for the Iranians
Nowruz is the traditional Iranian festival for the spring celebrated at the exact moment of the vernal equinox, marking the start of the spring. It is considered as the start of the New Year among Iranians. The name "Nowruz" comes from Avestan meaning "new day/daylight".
2- Haft-sīn
Haft-sīn is a decorated arrangement of seven symbolic items traditionally displayed on Nowruz, the Persian new year. Haft-sīn includes seven items all starting with the Farsi letter "sīn"/"س". The seven emblematic items of Haft-sīn, symbolize blessings for the New Year: rebirth, affluence, love, health, beauty, light, and patience.
3- Embellishments of the Haft-sīn
Aside from the seven constituents of the Haft-sīn, other elements are set in this gathering to add to its beauty and colors. This may include mirrors, goldfish, sprouts, Hyacinths, Wallflowers, pastry, nuts, and vegetables.
4- The Goldfish in Iranian Haft-sīn
In Iran and among the international Iranian diaspora, goldfish are a traditional part of Nowruz celebrations and represents life and the end of astral year-picas.
5- Sabzeh-Sprouts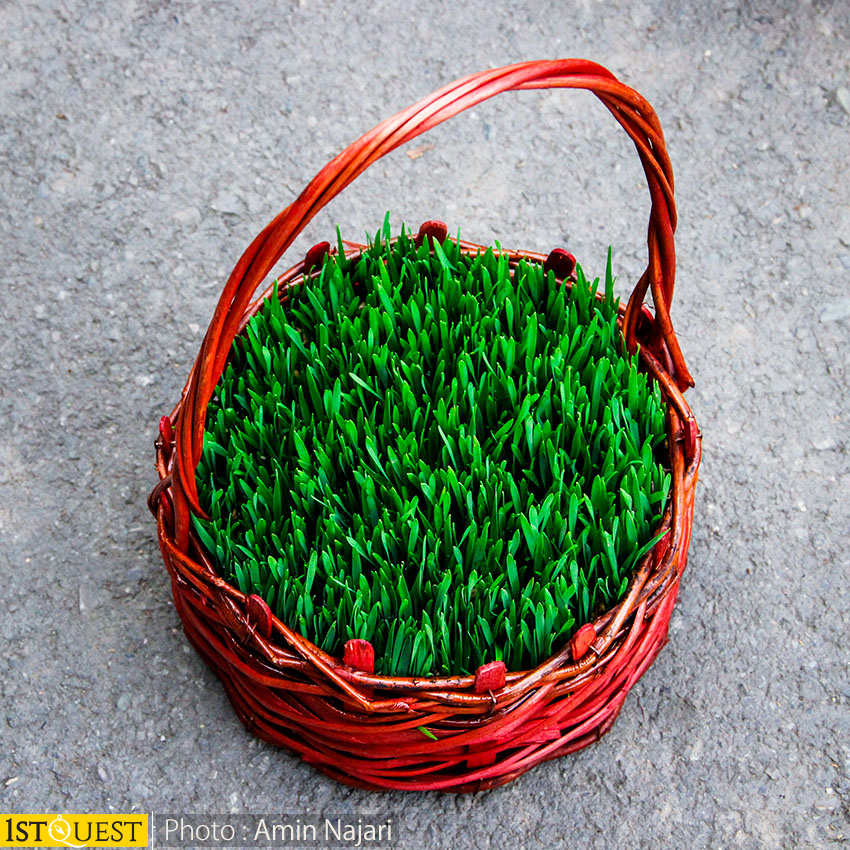 6- Hyacinths & Wallflowers
7- Hajji-Firuz
Some Haft-sīns are decorated with a Hajji-Firuz statuette. Hajji-Firuz is a fictional character in Iranian folklore who appears in the streets by the beginning of Nowruz. His face is covered in soot, and he is clad in bright red clothes and a felt hat. He dances through the streets while singing and playing tambourine, and is the companion of Amu Nowruz.
Vendors for the Nowruz:
The days before the Nowruz, brings vendors to every street all over the country.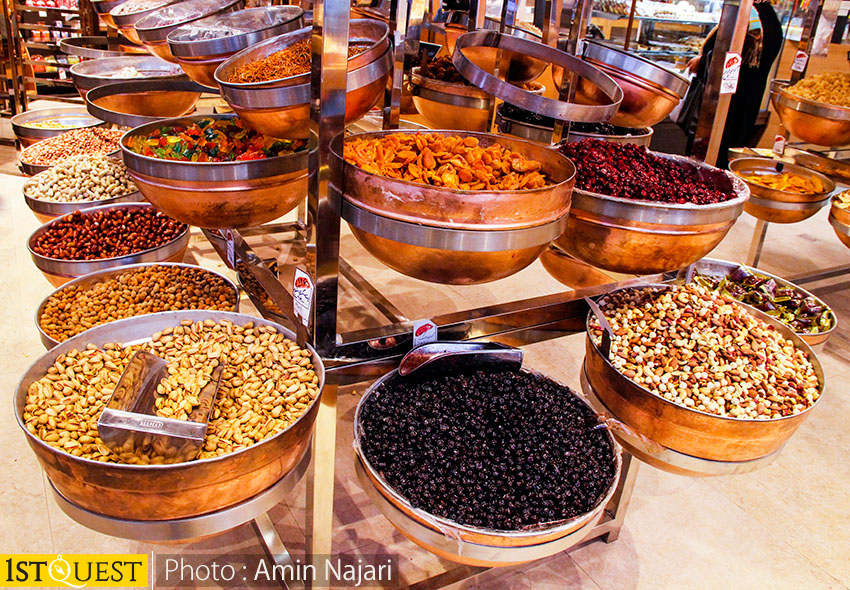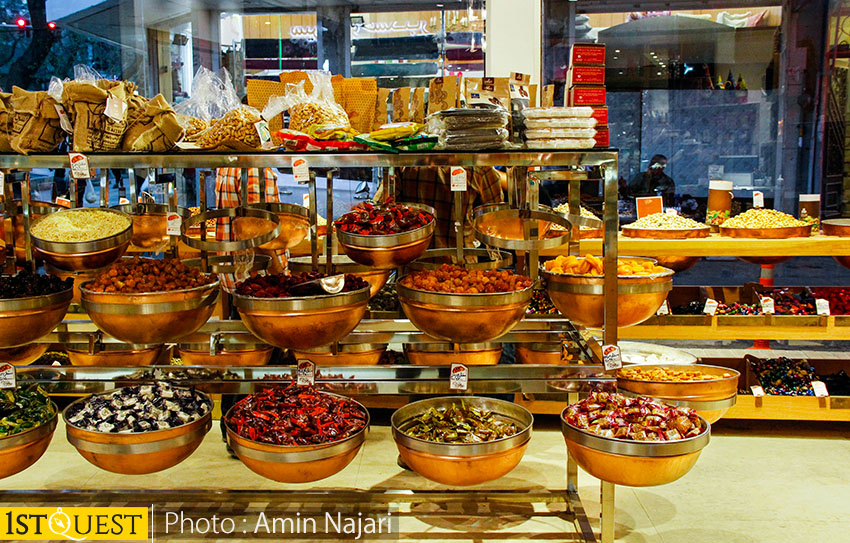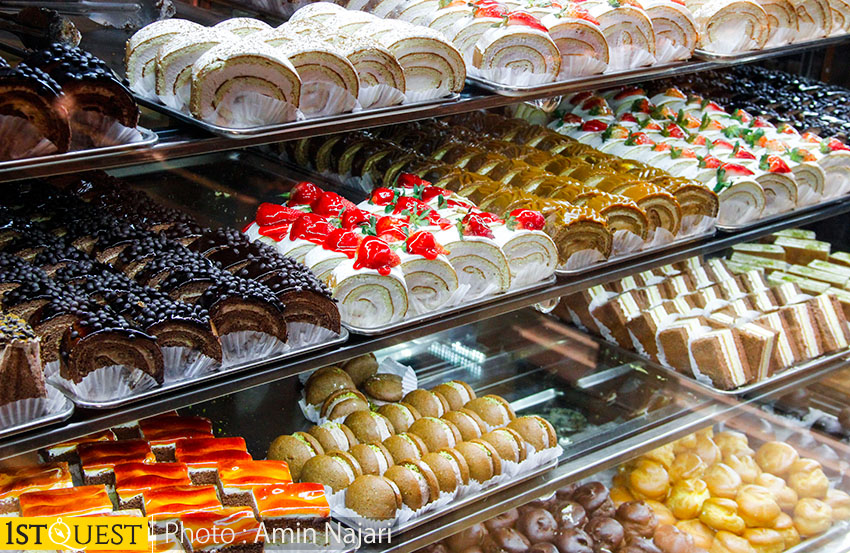 Ajil-e Moshkel-Gosha is a mix of diverse dried nuts and fruits served during Nowruz in Iran. It is popularly believed since ancient times that by making a wish and eating it, problems will be resolved. This mix counts dried apricot, walnut, pistachio, hazelnut, black raisin, etc.
– Sabzi-polo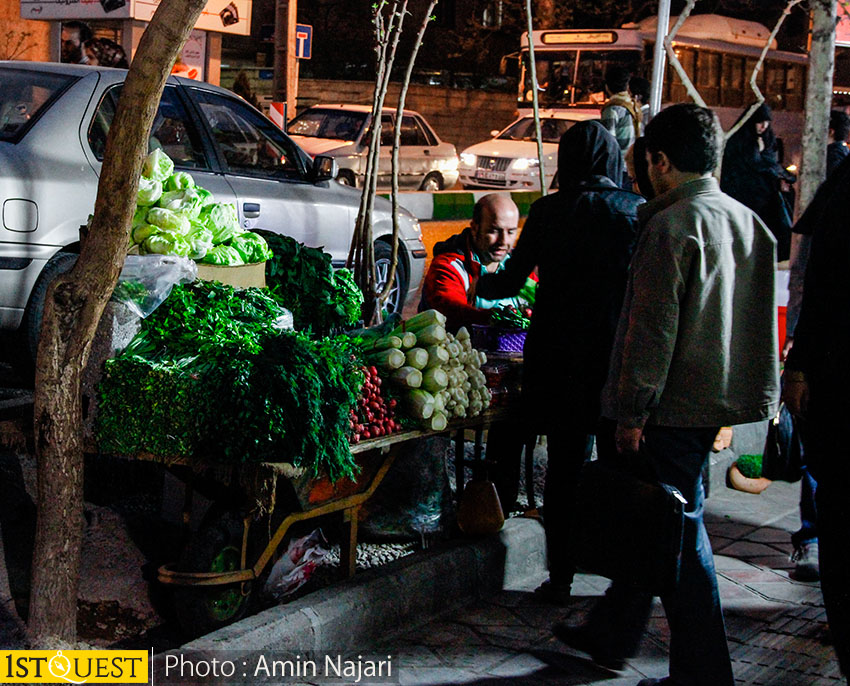 Fresh vegetables to serve Sabzi-polo on the first day of the spring…This is an Iranian dish of rice and chopped herbs, usually served with fish."Sabz" In Persian, stands for green. Traditionally and historically this dish is served with "white fish" for lunch on Nowruz.
Read also: 5 Persian Customs to Know Before Visiting Iran
By Amin Najari