Their faces turn red, scarlet like the flames of a fire, the vain on their forehead starts to pop out and their fingers gradually begin to emerge into a shape of a fist, as soon as they hear the word "Patriotism", or in Farsi "Vatan Parasti." Yes, I'm talking about the "Turks" of Iran, aka the Azeris; a proud and rather sensitive community whose marks on Persian history can't be denied or replaced. If you're traveling to Iran, we strongly suggest that you take time out of your timetable and travel to Tabriz too, the capital of eastern Azerbaijan province, which together with the western Azerbaijan state form the great region of Azerbaijan in the northeast corner of Iran's map, the ancient settling place of Iranian Turks.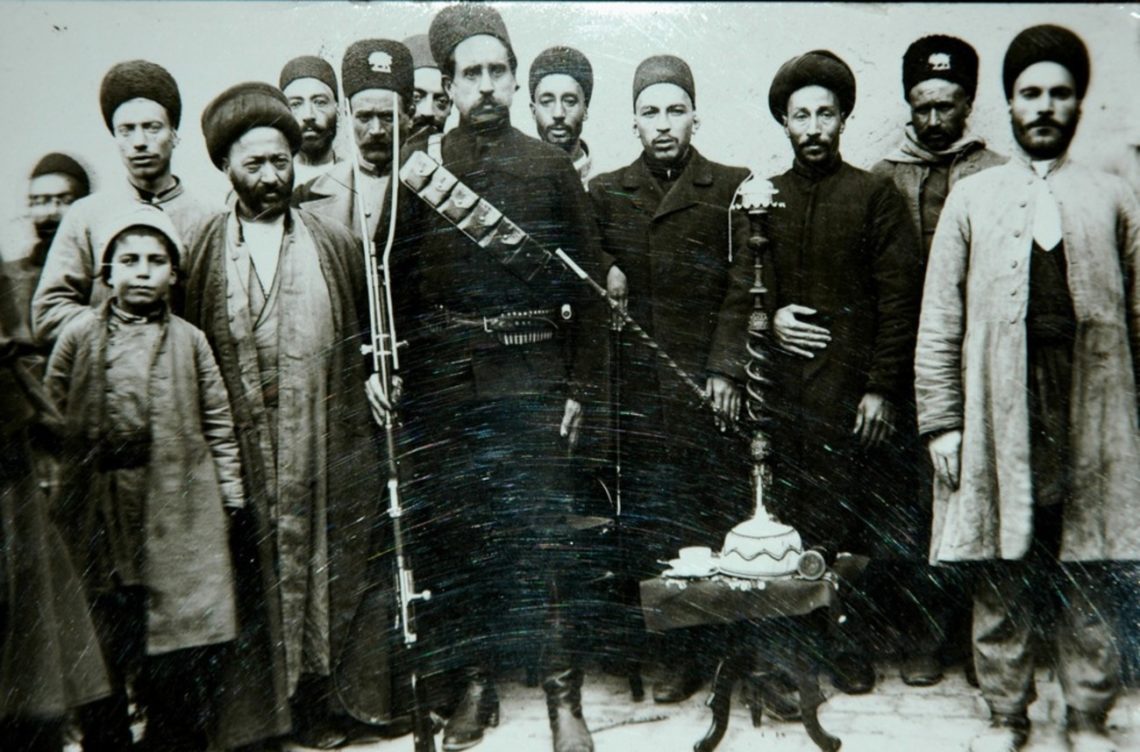 The Tabrizi people, speak a very distinct Persian dialect called Azeri and although the northwest of Iran contains the most of Iran's Turks, yet, it's not the only place you can find them inside the country. Years of migration and exile has spread the Turkish people all around the country and now large communities in cities such as Hamadan are alive and thriving. Also, other Azeri communities, such as ones in Ardebil, the neighboring city of Tabriz, consider themselves a different type of Turks called the Ardebili Turk. If you're not planning on going to any of these cities, no big deal, just go to a supermarket in Tehran and you are bound to see an Azeri shopkeeper.
All that being said, the Azeris are courageous warriors and patriots who have a long history in defending the country from threatening outside enemies, who funny enough are at the same time extremely sweet-teeth foodie people with a magnificent taste in food and unique style of preparing it. Tabriz, as one of the main beaming centers of Azeri communities, is a production center to some of the most amazing and masterful Persian handicraft which are famous and well-received on a global scale.
Also check out: best hotels in Tabriz
How to get to Tabriz
There is no shortage when it comes to mods of transportation to Tabriz. Daily direct flights, buses, and trains leave the capital city of Tehran to bring the passengers to the freezing capital of western Azerbaijan. If you're a nature lover and the rattling sound of a train wagon doesn't keep you awake in the night, then the approximately a 12 hours train ride from Tehran to Tabriz is going to give you a lot of opportunity to enjoy lavishing landmarks and natural marvels close to the railroad and to meet new people. On the other side, if you're not a big fan of the trains and you just want to get to your destination faster, then you should definitely book a flight which is going to make your flight from Tehran to Tabriz much smoother and easier. Direct buses from Tehran to Tabriz and other near cities as well run daily and are considered as the cheapest and most accessible way to go to Tabriz. However, different types of bus tickets take the passengers to different classes of buses, some with free WiFi and movies that play on hanging monitors in the bus, which sometimes are as expensive as an ordinary train ticket. So, be careful what type of ticket you're getting before you step foot on a bus. Tabriz has also an international airport with daily flights arriving on its runway from different countries and cities. At an altitude of 1494 meters above sea level, Tabriz's international airport works 24/7 for travelers and passengers convenience.
An Unforgettable Stay in Hotel's of Tabriz
Elgoli Pars International Hotel
Located in the heart of Tabriz, about 15 minutes from the center of the city, and close to many of the city's high-in-demand historical sites and tourists attractions, the El Goli hotel Tabriz has over 100 rooms, suites, and apartments. This hotel offers an amazing view of Tabriz and also the nearby mountainside for those who seek a bit more silence and tranquility in their trip. The spacious clean rooms with friendly and helping staff can create the perfect accommodation for you and make your travel to Tabriz even more memorable.  The hotel's beautiful lotus restaurant is ready to serve traditional Azeri or foreign foods.
Laleh Park Hotel
This one might not be in the city center but it's in a short taxi ride distance of the Bazaar of Tabriz, the economical beating heart of the city. kaya laleh park hotel Tabrizis considered as many traveling websites' users and its guests as number one hotel in Tabriz and by no stretch of the imagination the most luxurious one. This is fairly obvious since from the second you enter the hotel you can hear the sweet tone of the piano playing in the lobby, making it feel like that the hotel is built for you. Staying at this hotel is one of the picks of every Iran-lover who wants to travel to Tabriz. for more information about the best accommodations in Tabriz, check out this article: the 5 best hotels in Tabriz
Tabriz International Hotel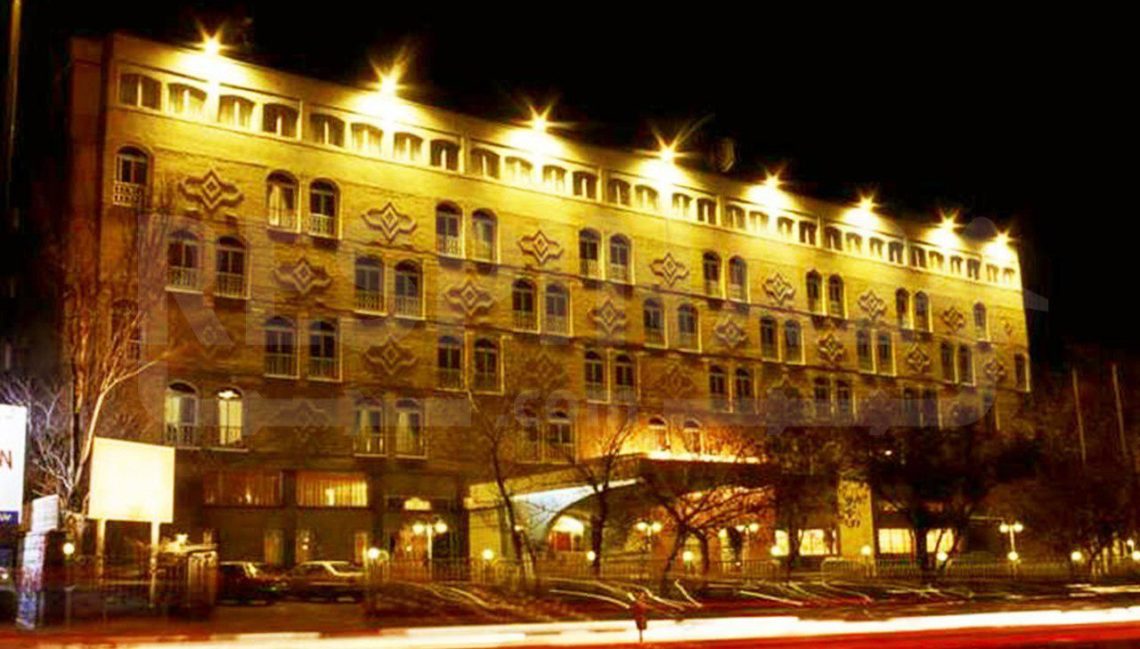 Deep in the capital of eastern Azerbaijan, the international hotel Tabriz awaits any traveler who is looking for high standards and having a great time at a hotel with professional staff, superb services, and family-friendly environment. This splendid 4-star hotel is close to one of Tabriz's well-known historical sites called the Blue Mosque or Kabud Mosque and guarantees smooth access to the other major touristy spots of the city. With over 130 rooms, in forms of single, double and triple rooms, all equipped with air conditioning, free Wi-Fi, a refrigerator, a minibar, and other necessary amenities for the guests, travel to Tabriz couldn't get any relaxing and fun when you stay at Tabriz International Hotel.
You can book Morvarid Hotel Tabriz online through 1stQuest.
What to eat in Tabriz
So, it's 8 in the morning and you've just arrived in Tabriz last night. You're thinking to yourself that what should I eat on the first day of my travel to Tabriz. The first thing that you should do is to get up and head out from your hotel or hostel, which by the way are many good ones that you can book one of their rooms online via 1stQuest, to one of the city's big bakery shops. Barbari, traditional Persian bread, is the most famous daily bread in all Azeri communities and they sometimes called a "biscuit" in Iran because of the crispiness of the ones that are well-baked. After getting one, head to the nearest grocery store and ask for the famous Tabriz cheese, the "Panir Tabrizi", the exquisite Persian white feta cheese that each refrigerator in Iran feels incomplete without it. Now the only thing standing between you and a wonderfully delicious traditional Iranian breakfast is some vegetables called "Sabzi". A slice of Panir Tabrizi with a bit of vegetables on top squeezed and rolled in a piece of Barbari bread is the best taste to the best day. Add some walnuts and a cup of Persian black tea to the mix and you're golden. if you want to know more about this beautiful city check out this article: travel to Tabriz
For lunch and dinner, you may want to go crazy on as many specially-made Azeri dishes as you can possibly eat during your travel to Tabriz. Without exaggeration, Tabriz is home to some of the most delicious tasty Persian meals that drag tourists to the city.
Koofteh Tabrizi, something that you've probably heard of by now, is the king of Azeri dishes. A giant lamb tenderloin meatball delicately stuffed with eggs, walnuts, plums, and barberries that are cooked with a special kind of sauce for an hour will be such a wonderful surprise for any hungry person that It'd be tough to keep them from eating the whole giant thing.
Morasa Polo is another dish that you seriously need to watch out for if you're on a diet. A plate of cooked white rice, in Persian style, and cooked chicken so soft that melts in your mouth, is nothing compared to the pleasure of countless flavors explosions that are happening in your mouth right after you take the first bite.
What about dessert?
Living in Tabriz or long-stay travel to Tabriz means that you have to deal with the fact that you are going to put on a lot of weight. The mouthwatering desserts and sweets packed with savory flavors and ingredients, which all are diet-killers by the way, outshine other Tabrizi foods.
Qurabiya
A specialty of Tabriz, Qurabiya will definitely satisfy your sweet teeth and makes up as the best souvenir for your family and friends. It's made of almonds, sugar, vanilla, egg whites, margarine, and pistachios. Qurabiya is served as a dessert or a welcoming treat in Persian gatherings and with tea.
Nougat
Nope, you are not mistaking. Nougat is not only the name of one of Android's previous O.S versions but is also a very famous and tasty sweet that is specially cooked in Tabriz. On your travel to Tabriz, make sure to head for a confectionery store to get some of these bad boys. Made of sugar or honey, hazelnuts, pistachios, other roasted nuts (almonds for example), whipped egg white, and many other different ingredients (depending on the store you're buying it from), nougat is in the same time the sweetest most delicious dessert you will ever taste and the reason you might get diabetes.
Sightseeing in Tabriz
Tabriz is a vastly beautiful city with a dramatic past and eye-catching sites that have survived the ages. It's a challenge to write about all the historical and cultural sites that you might or intend to see in your travel to Tabriz but one of the most prominent charming ancient building in Tabriz is the Blue Mosque or the Kabud Mosque.
Almost 700 years old, the patchy view of the mosque made of blue tiles tell us some stories that fortunately have been preserved throughout the ages but many stories have been unfortunately lost because of the hardships this grand miracle of Islamic architecture has gone through. This masterpiece is a survivor of a terrifying earthquake back in 1727 but finally got some attention some 70 years ago and reconstructions started, however, the old scars never heal.