Homa Hotel Tehran was built back in 1974 and started its work in the same year. This building was last renovated in 2018. It has 16 floors and 177 rooms and Suites which are equipped with the best furniture and facilities. Tehran's Homa Hotel has a touch of both modern and traditional Persian style. With the warm, hospitable behavior of this hotels professional staff you will most definitely feel at home.
1. Which popular attractions are close to Tehran Homa hotel
When travelling to a new place, specifically to a new country, you most probably would want to stay at a hotel which, on top of other things, has easy access to the city's attractions, restaurants, shopping centers, and etc.
Homa Hotel is located in the north of Tehran in Vanak neighborhood. Vanak is one of the best neighborhoods in Tehran. It is quite peaceful, has great weather, and it has easy access to all kinds of public transportation. This Hotel is situated near Valiasr street, which is considered to be one of Tehran's oldest streets. It is also the longest street in Tehran which connects one side of the city to the other. Valiasr itself is one of Tehran's main attractions. There are many shopping centers and stores located near Homa Hotel and you can find all kinds of restaurants and cafes in Valiasr street.
Staying in Homa Hotel you will have easy, quick access to a large number of Tehran's attractions.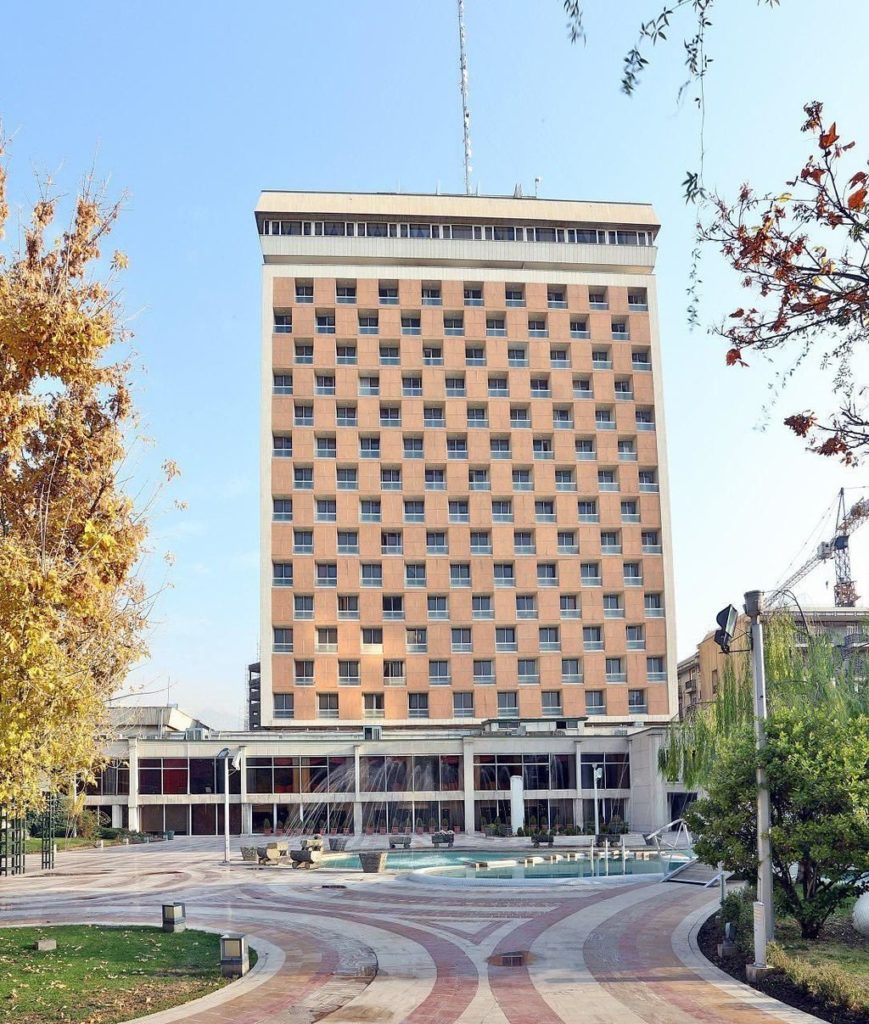 Homa Hotel's distance from Tehran's attractions are listed below.
( all the distances listed are in Kilometers.)
• Azadi Tower: a 17 minute drive (13.3 )
• Milad Tower: a 13 minute drive (8.4 )
• The Grand Bazaar: a 28 minute drive (17.2 )
• Sa'dabad Complex: a 21 minute drive (9 )
• Golestan Palace: a 23 minute drive (15.7 )
• The National Jewelry Museum: a 19 minute drive (11.1 )
• Tochal (Bam-e-Tehran): a 28 minute drive (14.7 )
• The National Museum of Iran: a 24 minute drive (12.4 )
• Oudlajan (Tehran's Old Town): a 27 minute drive (13.3 )
• Tabiat Bridge: a 6 minute drive (2.5)
• Niavaran complex: a 19 minute drive (11)
• Carpet museum of Iran: a 13 minute drive ( 8.1)
• Mellat park: a 6 minute drive (2.9)
• Tehran museum of contemporary art: a 15 minute drive ( 8.3)
• Darakeh: a 19 minute drive (9.7)
• Darband: a 18 minute drive ( 9.8)
• Jamshidieh Park: a 20 minute drive ( 12)
• Negarestan Garden: a 25 minute drive (15)
*Homa Hotel's Address: No. 51, Shahid Khodami St., Valiasr St., Tehran
Book Tehran hotels online through 1stQuest.
2. What are some of the property amenities at Tehran Homa hotel?
● Parking
If you are planning to drive your own car or a rental, then parking is a serious consideration. Homa hotel offers a free parking space to its guests. ( this hotel's parking Lot has enough space for 100 vehicles)
● Free Breakfast
If you are not keen on leaving your room early in the morning to grab some breakfast, then you do not have to worry because Homa hotel has you covered. All rooms come with a free breakfast that will be sent to your suite/room if you please.
● Garden
Homa hotel features a beautiful garden where you can go relax and read or enjoy a drink.
● Atelier
If you want to have your photo taken then you must pay a visit to the hotel's atelier and let their professional photographers do the work for you.
Shopping center
Homa hotel's shopping center includes: gift shops ( where you can buy souvenirs), clothing stores, a supermarket, and etc.
● 24/7 reception
If you are planning to stay at Homa hotel you will not have to worry about the time of your arrival because this hotel's reception is working and ready to help you at all times.
Paid transfer services
● Café net
If, by any chance, you find yourself in need of a computer you can go to Homa hotel's Café net. The Cafe net has multiple computers, free unlimited internet, printers and etc.
● Taxi services
● Smoking room
● In room amenities
Homa hotel's rooms are equipped with A TV, safety deposit box, a mini-fridge, and basic furniture are standard in all room. Some rooms also feature a balcony and a tea maker. All rooms have an en-suite bathroom with either a shower, a bathtub, or a Jacuzzi and all the necessary toiletries available for your comfort. Free, unlimited Wi-Fi is available throughout the hotel.
3. What food and drink options are available at Tehran Homa hotel?
Staying at Tehran Homa Hotel you will have a wide variety of food options. This hotel has multiple restaurants each of which serve different kinds of food and drinks. Homa hotel Tehran has 5 restaurants: 1. Golestan Restaurant ( which is located in the lobby) 2. Homa Class Restaurant 3. Dolphins Summer Restaurant 4. Picasso Restaurant ( which serves all types of Italian dishes.) 5. Me'raj Restaurant ( This restaurant is located on the 16th floor of Homa Hotel and has glass walls which will let the guests enjoy the nice view of Tehran city, the Alborz mountains, and the hotel's beautiful garden.). If you are up for trying delicious Persian foods you may rest assured that Homa Hotel's restaurants will not disappoint you. It is Also worth mentioning that while dining in Homa hotel you can enjoy lovely live piano music. The hotel also has a coffee shop which is located in Golestan restaurant.( All rooms come with free breakfast.) ( alcoholic drinks are not available )
4. Are there opportunities to exercise at Tehran Homa hotel?
If you are a person who can not go a day without paying a visit to the gym, then you wont have to worry. Staying at Tehran's Homa Hotel will give you the chance to go on with your regular workout routine.
This hotel Has its own sports center. The Homa Hotel Tehran Sports Center includes a body building gym ( which has the best sports equipment and training coaches.), an indoor swimming pool, steam saunas, dry saunas, Jacuzzis, and massage rooms ( which have separate bathrooms and professional masseurs.). In addition to all the available indoor activity options, this hotel is equipped with a tennis court for those who are interested in outdoor activities.
5. Are any cleaning services offered at Tehran Homa hotel?
During your stay at Homa Hotel Tehran you will not have to worry about your dirty laundry because the hotel has its own laundry and dry cleaning services.
This hotel also offers House keeping services.