So you're thinking of travelling to Oman all by yourself, but have doubts about it? We don't blame you, with all the things you hear about the middle east on social media and the news, it's totally normal for you to wonder about your own safety especially as a female solo traveler. We will go through all the questions that might pop up in your head before travelling to Oman: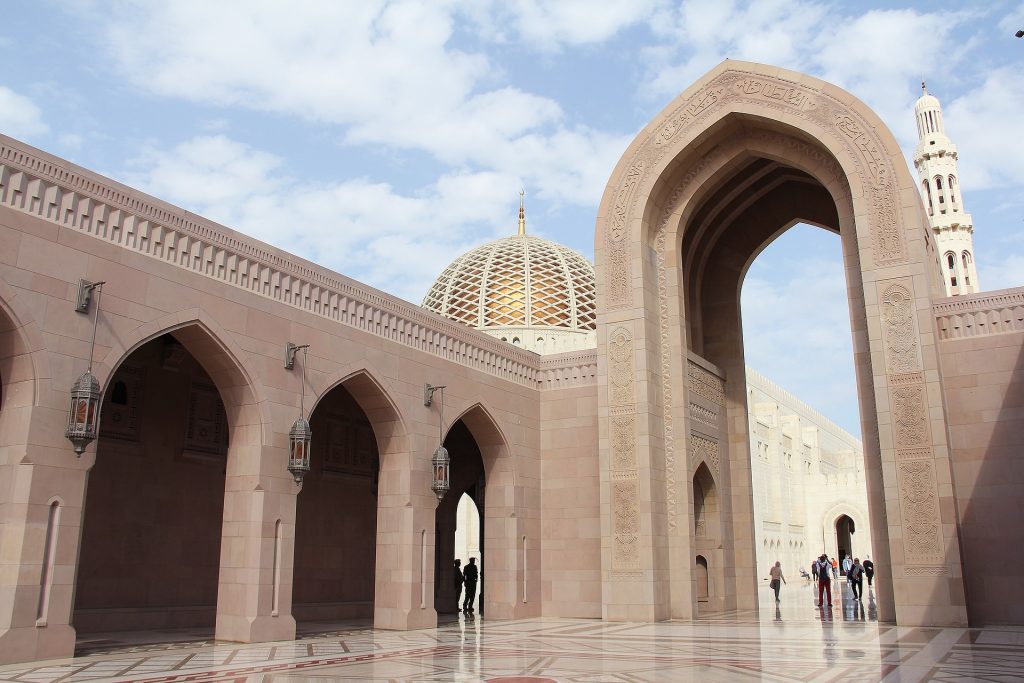 Is Oman a safe country?
The very first things that is important to consider while planning for any destination whether you're travelling solo or not, is of course, the safety of the country. However, it should be reassuring for you to know that Oman is actually among one of the safest countries of the world and its crime rate is incredibly low (almost non-existent). Also, unlike its neighbor countries, it has a very stable political situation and there are no risks of terrorist attacks or anything similar in Oman.
What's the culture of Oman like?
Oman is an Islamic country and Omanis are 95% Muslims. So you'll most probably come across some women who are covering their hair with a scarf and are actually wearing a hijab. However, covering your hair is not a requirement for tourists or even the locals. But the rule of thumb is to dress modestly to respect the culture and also to avoid any unwanted attention.
What should I wear as a female tourist in Oman?
A very important thing to keep in mind while packing your bag for Oman is that it actually tends to get really hot at times. Therefore, you need to make sure you are packing breathable materials such as linen, light-colored, and loose-fitting clothing in order to be able to survive the heat.
Like we said before, you don't need to cover your hair and wear a scarf, but there is one exception for this. Your hair should be covered when you're visiting a mosque or any other religious site, such as the famous Sultan Qaboos Grand Mosque. Also some women suggest that it's nice to have a scarf with you just in case you need it, and they also mention that it sometimes saves them from the extreme heat!
Besides visiting Mosques and religious places, there's no need to wear a hijab but you need to be dressed conservatively and modestly. This means you need to wear something that covers your chest, shoulders and upper arms. Also it's best to cover your legs and not to wear anything which is shorter than your knee-length. So shorts and skirts are a big No. However, you can totally wear a long dress or skirt and that's actually a very good idea considering the heat and humidity.
Dress code in private resorts and hotels:
We need to point out that if you are inside the area of your hotel and private residence, the dress code would be even more relaxed and you can get away with wearing even more revealing clothes.
Can I wear swimsuits in Oman?
If you're going to swim in Oman's wadis or anywhere in public, you are not allowed to wear a swimsuit or two-piece. Although there have been many instances in which female tourists have worn a swimsuit in some of the more isolated wadis, we don't recommend it at all and it's not a good idea. It's best to pack a t-shirt and shorts for such places so you can enjoy swimming while respecting the culture.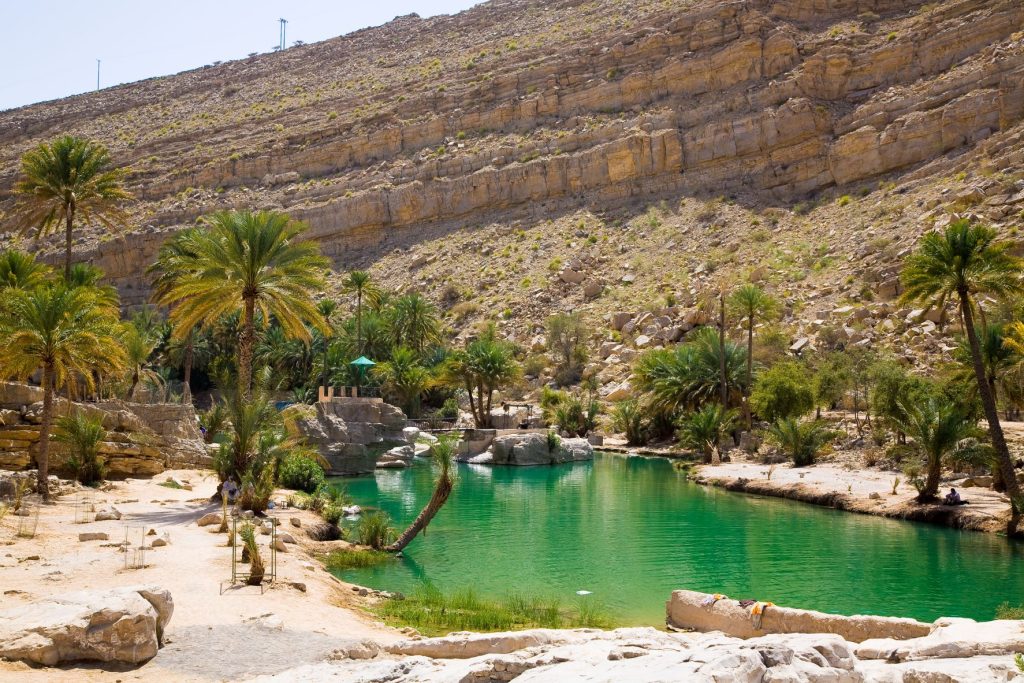 Wearing swimsuits in private resorts and hotels:
Like mentioned before, as the dress code is generally more relaxed in hotels and resorts, you are free to wear any swimsuit you want if you're using your hotel's pool and there are no specific restrictions for that.
Will I feel safe going around Oman all by myself?
Omani people have a lot of respect for each other and most importantly for Oman visitors. Moreover, they are actually very used to having tourists around, even female ones, therefore you won't stand out among others if you're dressing modestly. Besides this, they are generally very friendly and hospitable people and they'd even be happy to help you if you need anything during your stay there. So we can assure you that you won't feel any worries regarding this matter while travelling there.
What's the best way to get around Oman as a female tourist?
As you may already know, it is actually a bit tricky to use public transportation in Oman. Public transportation is very limited and almost non-existent in most areas outside of Muscat. Therefore the best and most convenient way to get around in Oman would be hiring a local driver-guide.
Another option is renting out a car, since there are no restrictions for women driving in Oman. You can arrange a rental car even at the airport upon your arrival easily so you can have flexibility to visit anywhere you're more interested in.
Contact our support specialists to arrange your local driver-guide for Oman.