So you've planned your trip to Uzbekistan but don't have any idea about the top places that you need to visit during your stay?
Uzbekistan has so many interesting and mysterious places for you to cover, including magnificent mosques, ancient cities, and Madressahs.
Stay tuned and make sure you take notes, because we have prepared a list of all the main highlights of Uzbeksitan for you and we'll go through all of them one by one in this post:
1) Registan Square
Registan square is the heart of Samarkand and one of the most interesting squares in the world. During the Timur's rule, this square was used for making important announcements, executions, and parades. Registan Square is also surrounded by three Madressahs (schools); Ulugbek Madressah, Sher Dor Madressah, and Tillya-Kori Madressah. These madressahs are no longer operating but they are open to tourists.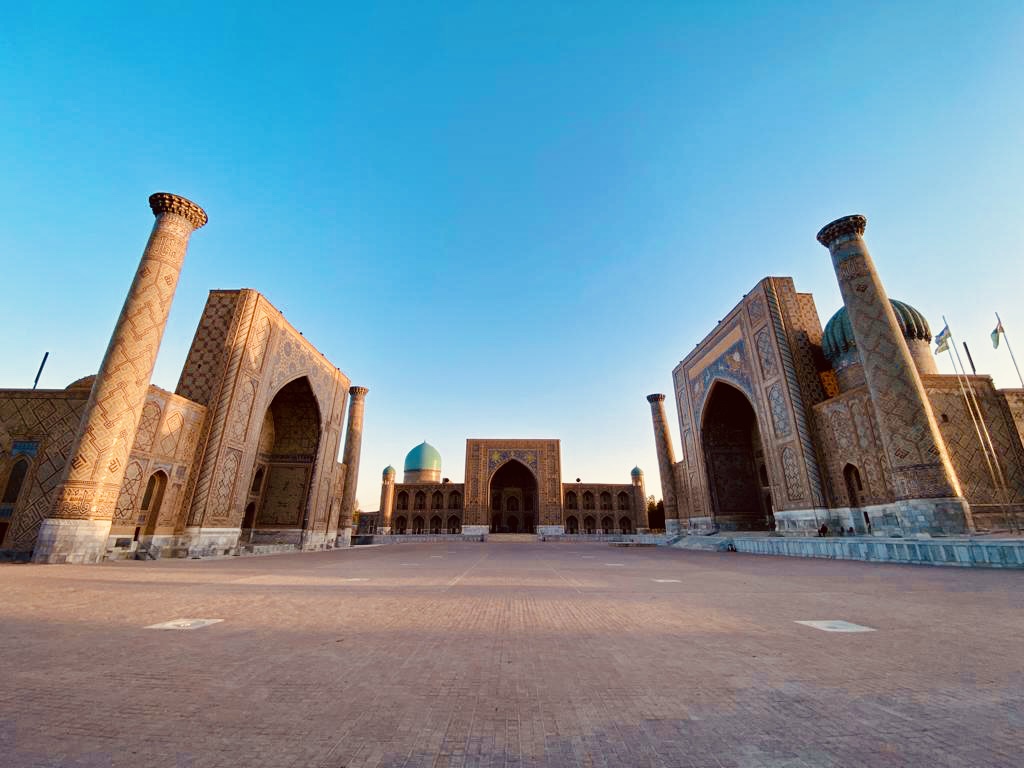 2) Chorsu Bazaar
If you want to get a taste of authentic Uzbek lifestyle, make sure you stop by Chorsu Bazaar, a very well-known local market in Tashkent. It is a very interesting place inside and out and you can find all kinds of fruits, bread, nuts, and spices there!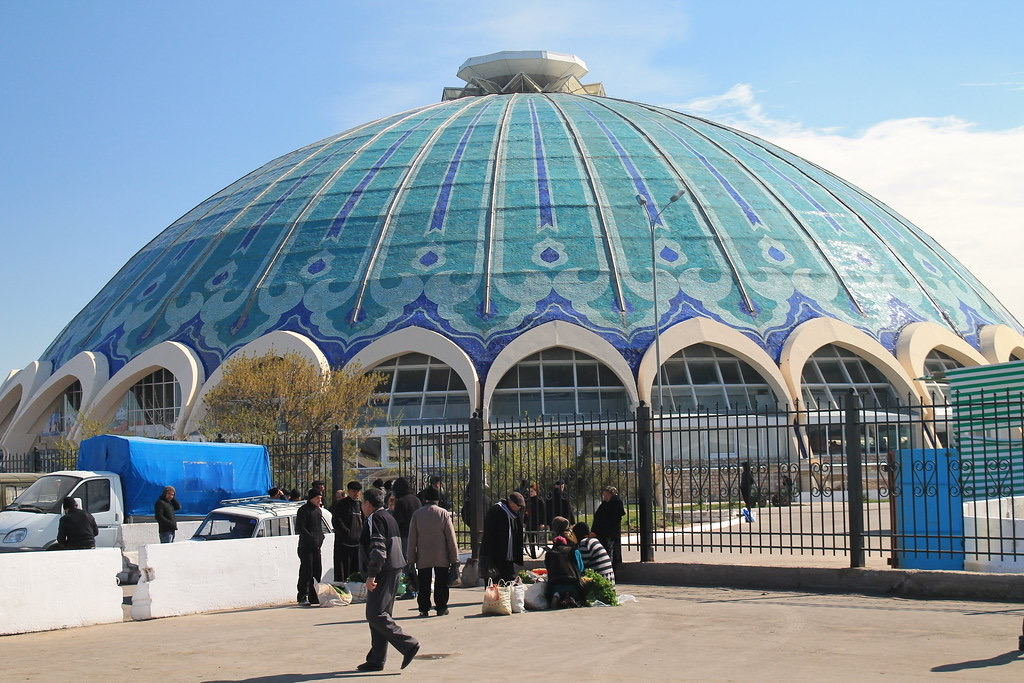 3) Itchan Kala, Khiva
Make sure you don't miss visiting Itchan Kala and and its amazing architecture as it would be one of the highlights of your trip to Uzbekistan! Itchan Kala is the name if the inner walled town of Khiva and is actually an open-air museum nowadays. You can walk around the town and discover its historic alleys and narrow streets, but we recommend you to visit it in the morning so that it would be less crowded.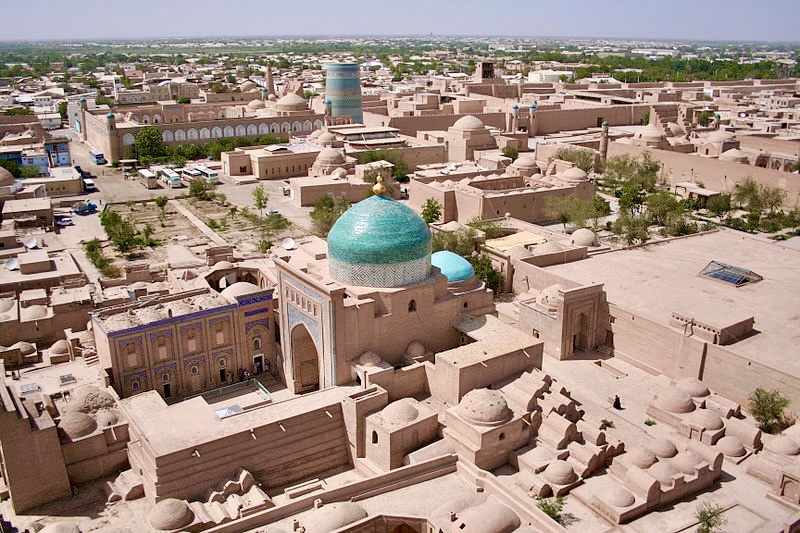 4) Bibi Khanym Mosque
Bibi Khanym Mosque is one of Uzbekistan's most important mosques which is located in Samarkand, and it's also a symbol of a twisted love story. There are two stories behind the construction of this amazing mosque:

The first legend says that this mosque has been built by the order of Timur after his return from his successful campaign in India, and named, after his favorite wife, Bibi khanym.
There is also another version in which it is believed that this mosque has been built by the order of Bibi khanym, Timur's wife, because she wanted to surprise him after his return from India. However the architect of the mosque, fell in love with her and told her that he would not complete the mosque until she lets him kiss her. Eventually Timur found out about this and executed the architect. Which version do you believe is the true one?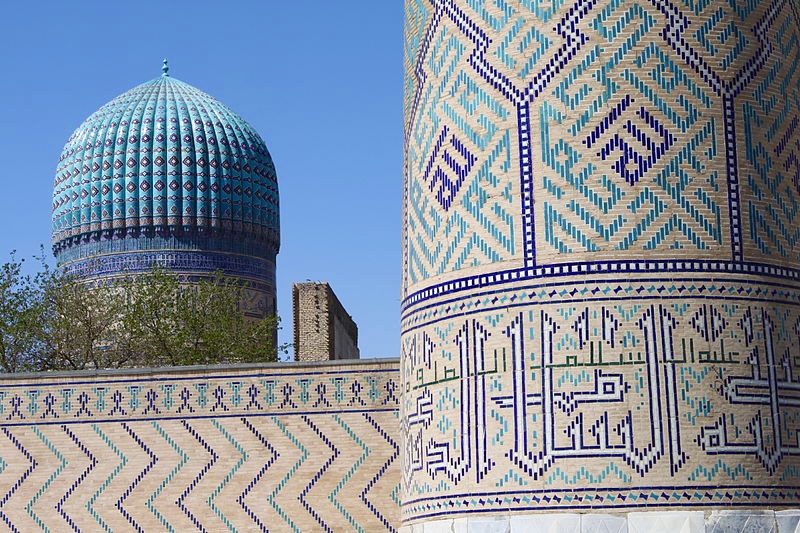 5) Shah-i-Zinda Necropolis
This magnificent structure dates back to 14th century and is where the cousin of Prophet Mohammad is buried in. Legends says that he was seriously injured during the attack of pagans, but he survived and is still living in the monument secretly. That's why it is called "Shah-i-Zinda" meaning "The living king" in Persian and Tajik.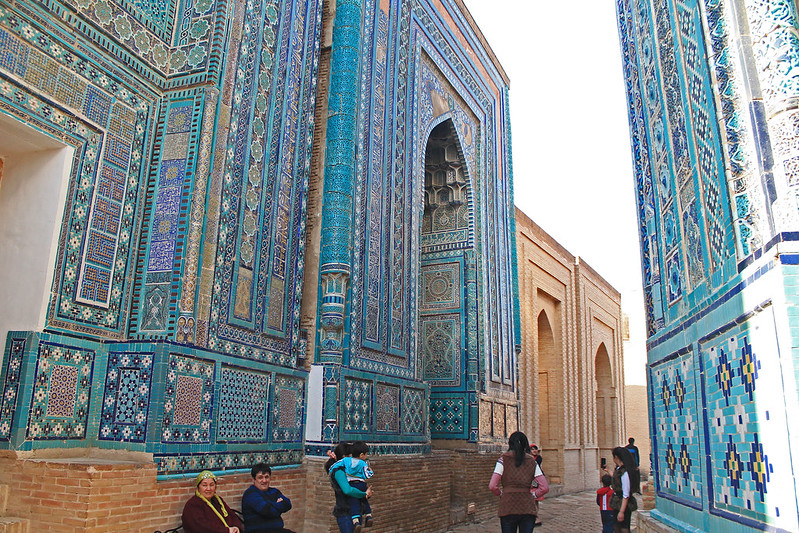 6) Bukhara
Your visit to Uzbekistan would not be official without visiting Bukhara which has once been one of the main centers of the Islamic culture, and is a perfect place for anyone who wants to learn more about the history and architecture of ancient Uzbekistan. There are many interesting sites to cover while you're there including the Ark fortress, The Observation Tower, Kalyan Mosque, and Ismail Samanis Mauseloum.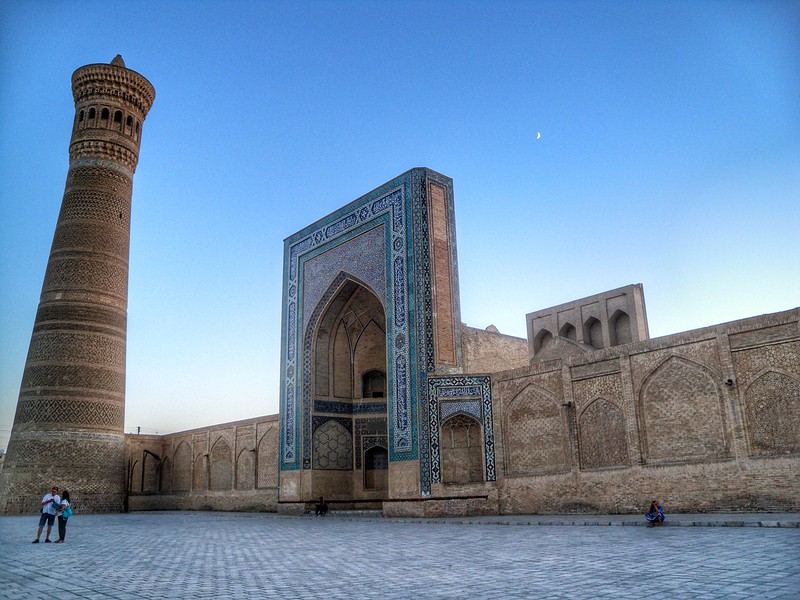 7) Nukus Museum of Art
If you are a fan of art, make sure you stop by this museum in Nukus to appreciate its collection of modern arts which has once been banned by the Soviet Regime.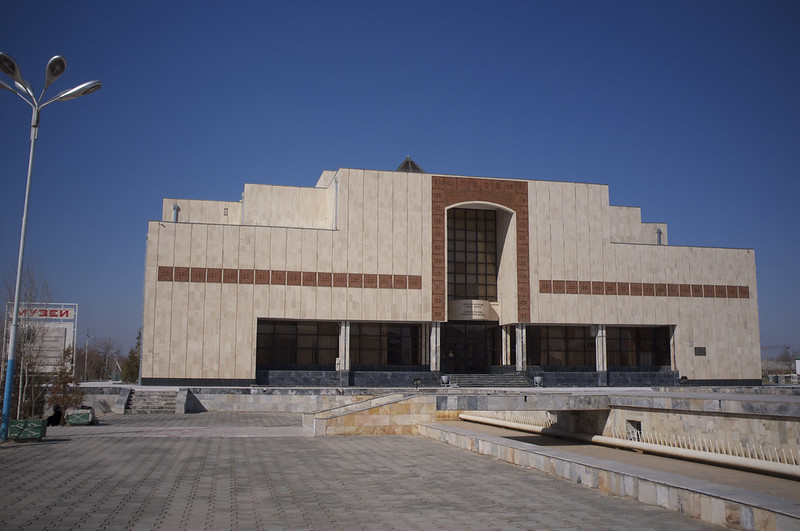 8) Chimgan Mountains and Charvak Reservoir
If you want to escape the city and relax for a little bit, our suggestion to you is visiting the Chimgan mountains and Charvak lake which is a very popular place among tourists and also locals themselves. There are so many different fun activities available there including hiking, rock climbing, and skiing. You can also spend some time at the complex's hotels, restaurants, and shops.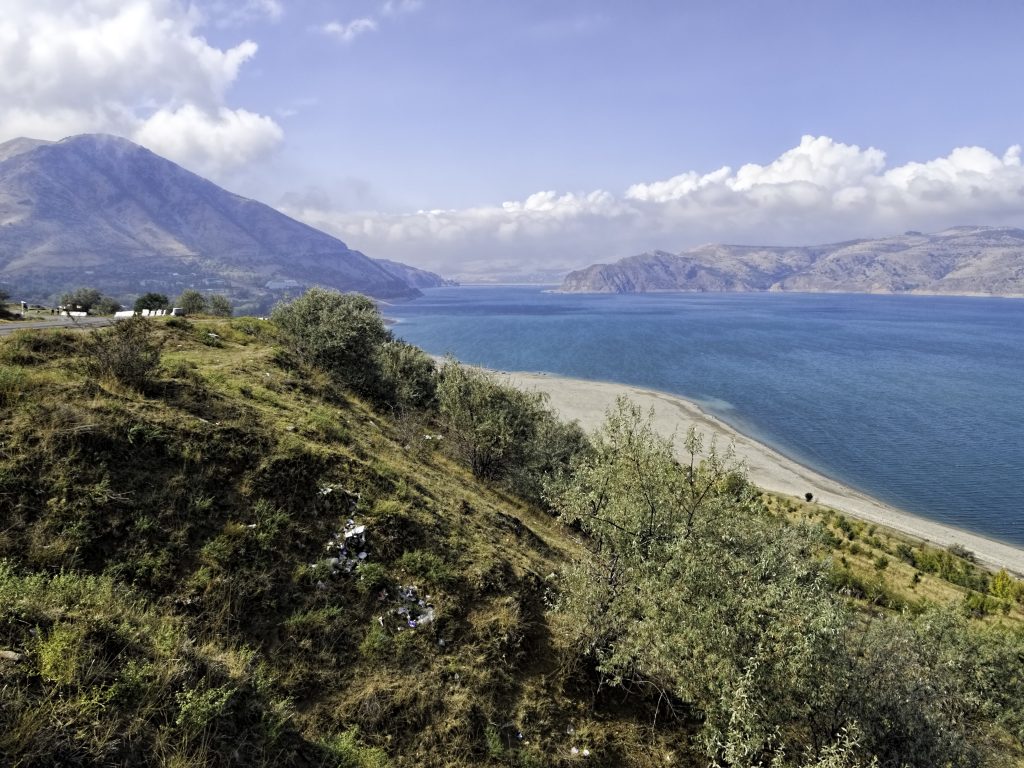 9) Shahrisabz
Shahrisabz meaning "the green city" is one of the most beautiful cities of Uzbekistan and also a UNESCO World Heritage Site. You can easily get there from Samarkand by getting a short ride. While in Shahrisabz you'll get to visit the Ak-Saray Palace, Amir Timur's Museum, Dorut Tilovat Complex, and Dor-us- Siyadat.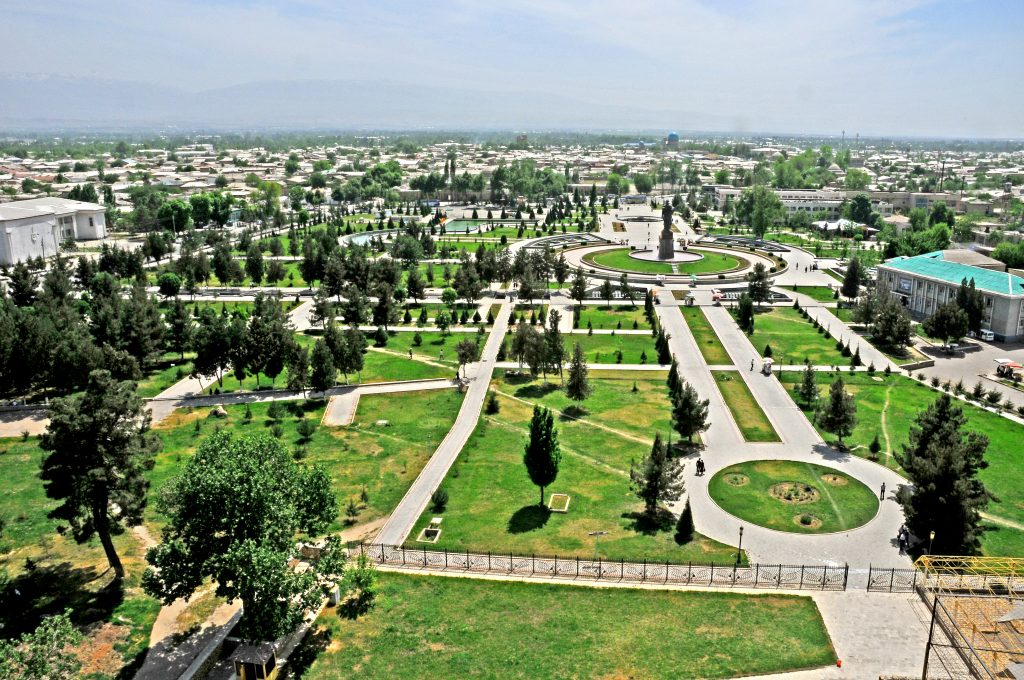 10) Aydar Lake
Aydar lake which is also known as a miracle in the middle of a desert, is another perfect place for those who are looking for a remote place to relax, swim, and do some fishing. While you're there, make sure you stay at one of the Yurt camps near the lake and desert so you can experience their camel riding and trekking activities.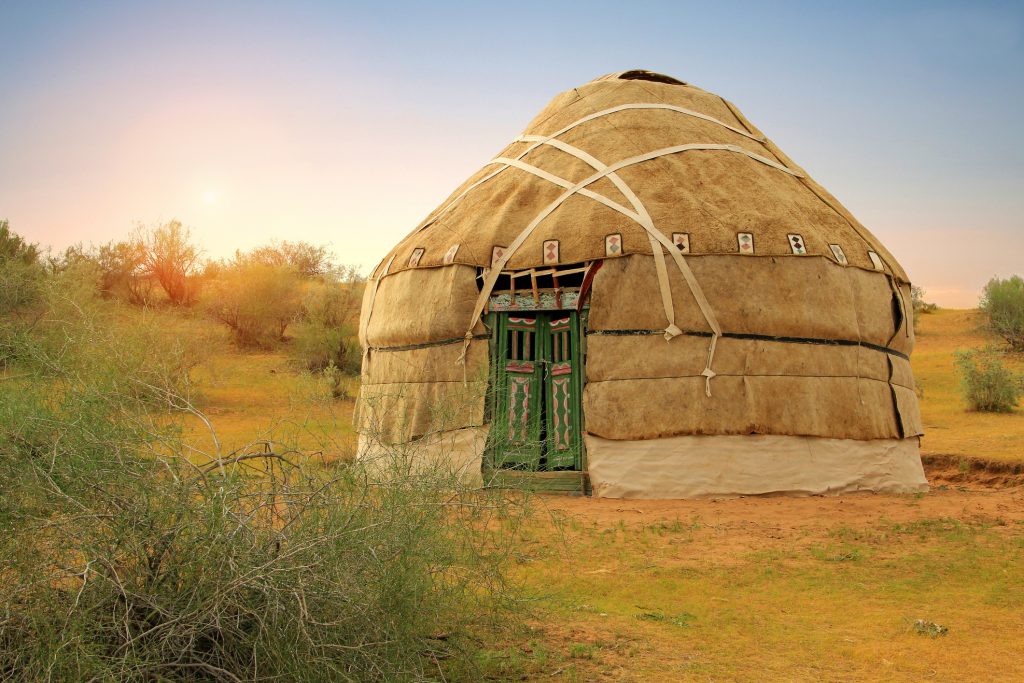 Contact our planning team to get your tailor-made plan and arrange your trip to Uzbekistan in a seamless experience.