Georgia is located right between the Asia and Europe and that has made it a very interesting place to visit. Because of its location, it has benefited from both the Asian and European cultures, and therefore this mix of these cultures and their contradictions has made it a very unique and interesting country for any tourist to visit. Besides this, it has amazing food, great people, and breathtaking natural views. Stick with us because in this post we're going to list the top must-see Georgia's attractions for you.
1) Tbilisi (The capital)
Tbilisi, the capital of Georgia, is a wonderful city full of energy, amazing food, and so many fun things for you to explore. It is also the perfect place for you to get a sense of the real Georgians and their daily lifestyle. While in Tbilisi, wander the street of its old town and get some pictures with the interesting graffiti art on the walls, visit its ancient fortress by taking a cable car to the hilltop, and don't forget to try out Khachapuri in a local restaurant.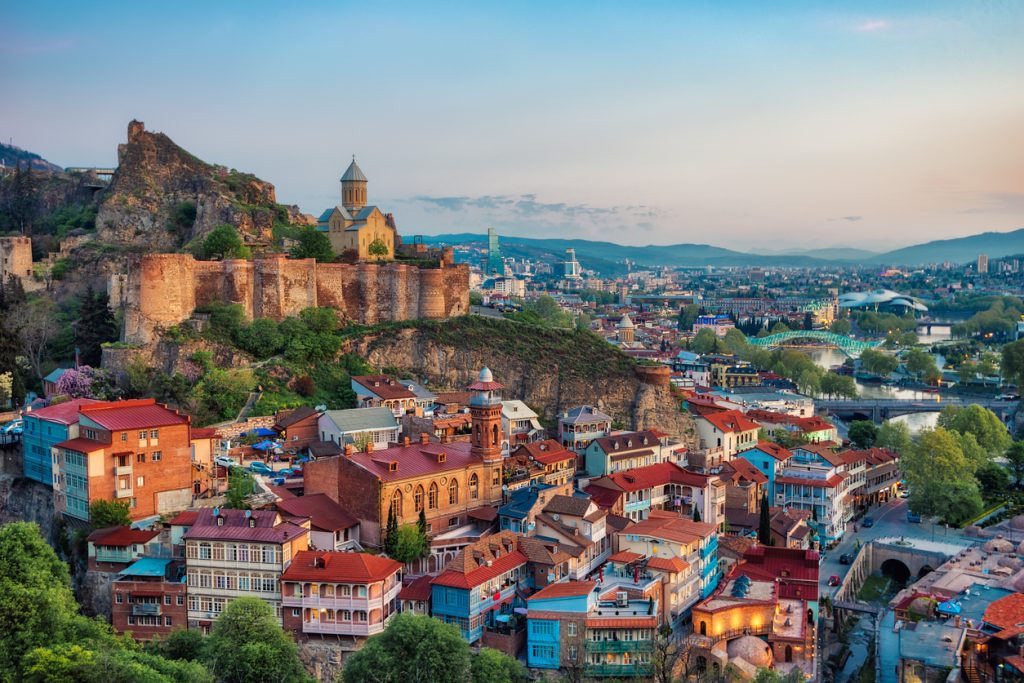 2) Mestia
The old town of Mestia is located in the north-western part of Georgia in Svaneti region and and is very well-known for its medieval defense towers. These towers have been built in around 1000 years ago. Moreover, it is a great place for anyone who wants to hike or ski. You can also stay at a guesthouse there to fully enjoy spending time with locals and get to know their culture better.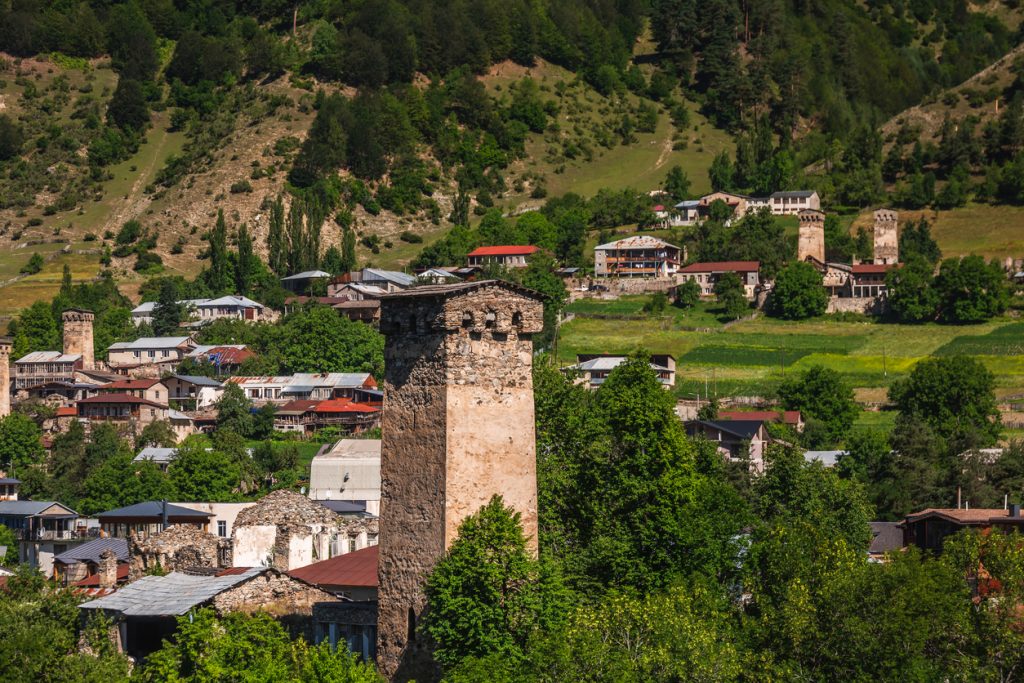 3) Ushguli
Another must-see place while around Mestia is Ushguli which you can visit as a day trip. Ushguli is actually a collection of five old villages at the foot of Skhara mountain and is the highest permanent settlement of Europe being located at 2100 meters high. Make sure not to miss visiting the ethnographic museum and the monastery while there.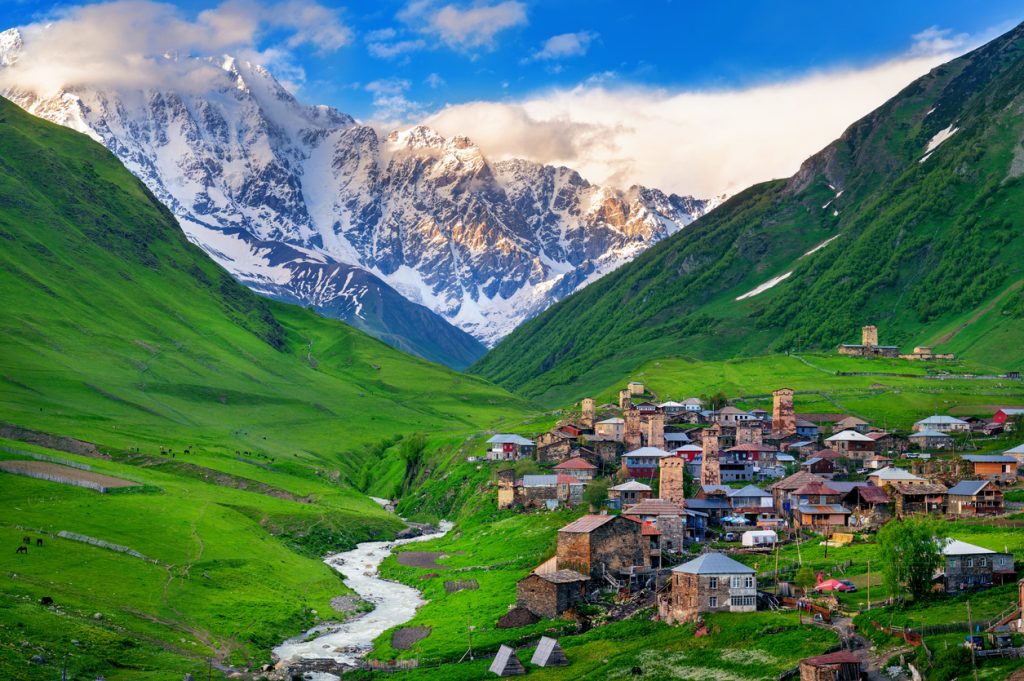 4) Koruldi Lakes
Koruldi lakes is another stunning natural wonder in Georgia. You can get there by hiking from Mestia (which is recommended only to adventure-lovers and hikers), or you can also drive there with a 4WD. You will be amazed at the unbelievable landscape you'll find in front of you, and trust us, you won't regret it!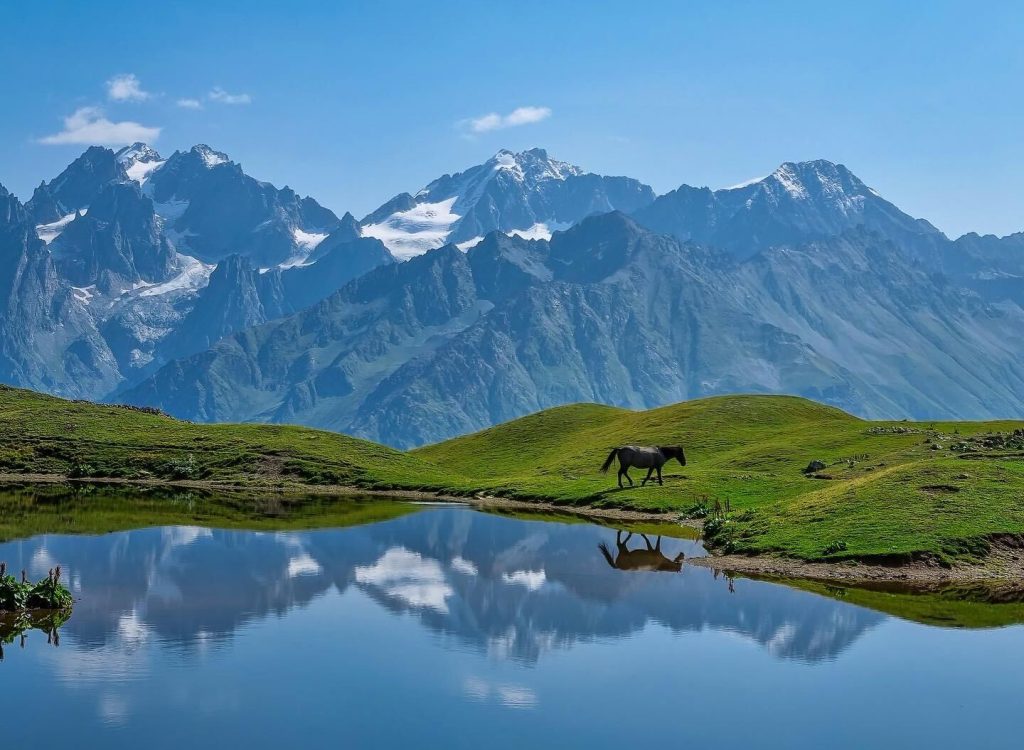 5) Katskhi Pillar
Dating back to 10th century, Katskhi Pillar is one of the most unique sites you can see in Georgia. It is a natural limestone monolith which is 40 meters high, with a church on the very top of it. A monk used to live there for 20 years and he's had restored the chapel himself with the help of the local people from the villages around. It was possible to visit the top of the pillar in the past, but nowadays it is not possible anymore. However, although you can't reach the top, it is still an amazing place to discover during your visit.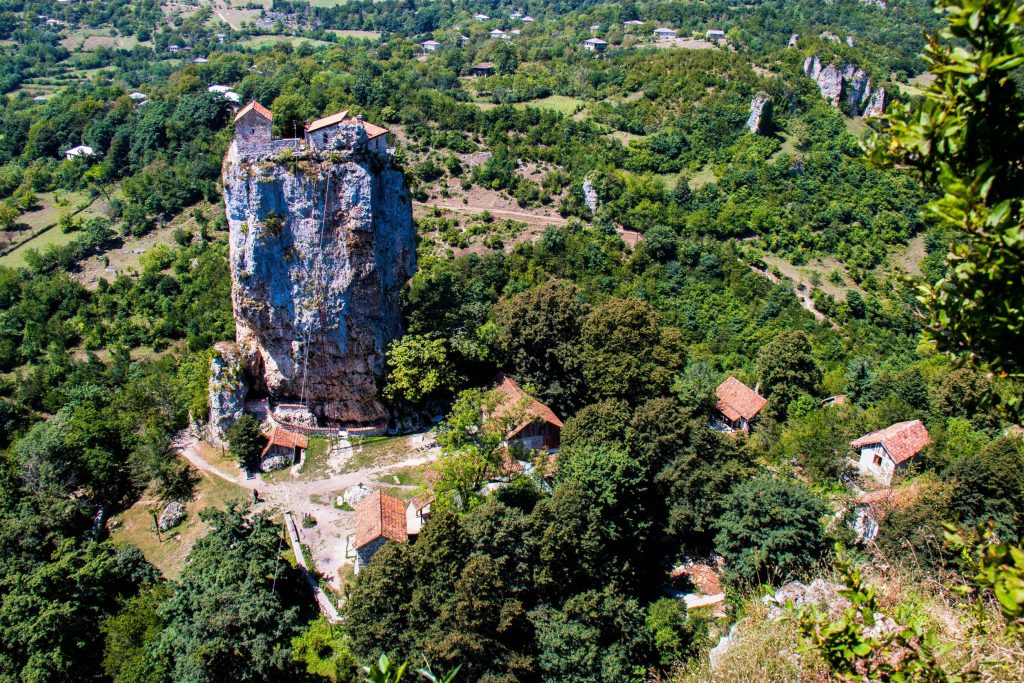 6) Uplistsikhe
Uplistsikhe is the oldest cave town of Georgia which is located around 80 Kimoleters away from Tbilisi. Uplistsikhe has been built and formed in around 3000 years ago and it had been inhabited and used by so many different groups of residents throughout all these years! While there, you will also find pagan places of sacrifice, an amphitheater, a pharmacy, a bakery, and a prison.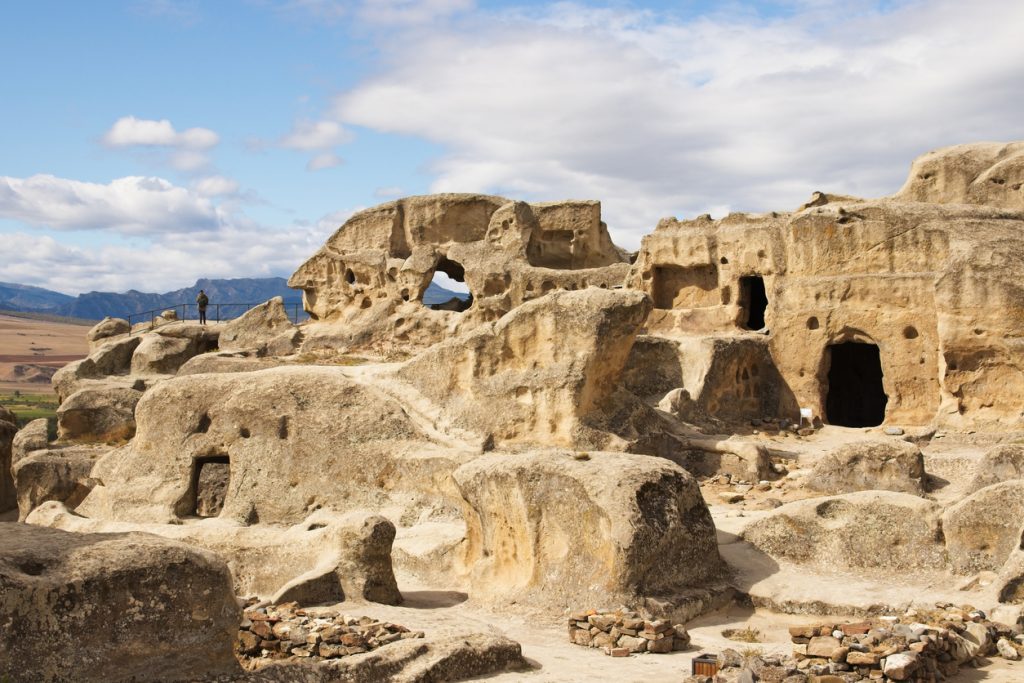 7) Signagi
Signagi is a village located at the heart of Kakheti and is also known as 'The City of Love' among the locals. That's because it is such a romantic place that many people hold their marriage ceremonies there. While in Signagi, don't forget to stroll around the old city to get a view of the beautiful valleys and the breathtaking mountains surrounding it.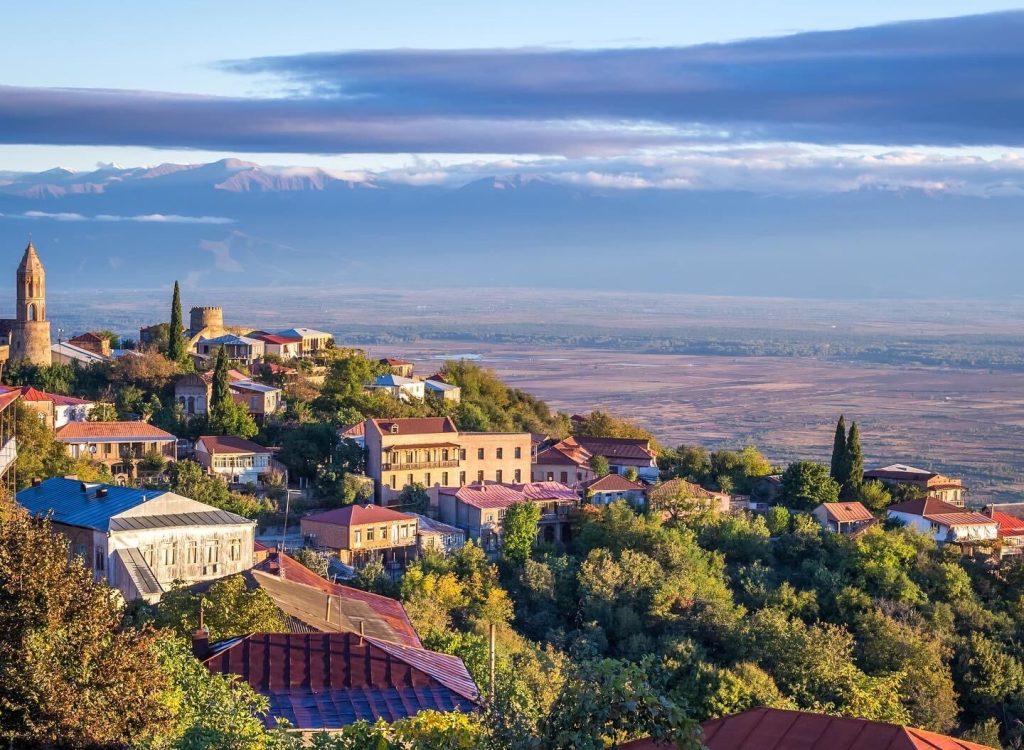 8) Kakheti
Georgia is a country which is very famous for its wine-producing techniques and is known to have some of the best wines in the world. Kakheti is one of those regions which has so many vineyards and you should definitely top there to taste out the different kinds of wines and also learn about their secret techniques!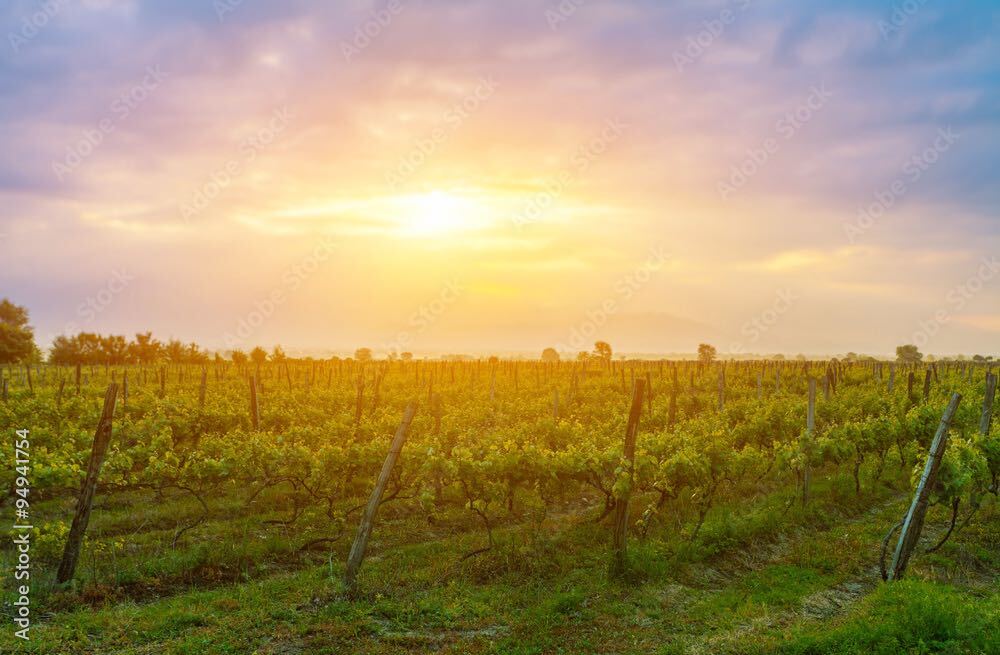 9 ) Kazbegi
Kazbegi mountains is one of the most visited places in Georgia. With impressing views and beautiful hills, it makes the perfect place for any tourist to stop by. Also don't forget to visit the trinity church while you're in Kazbegi. You can get to Kazbegi by driving, or you can hike there if you feel like it!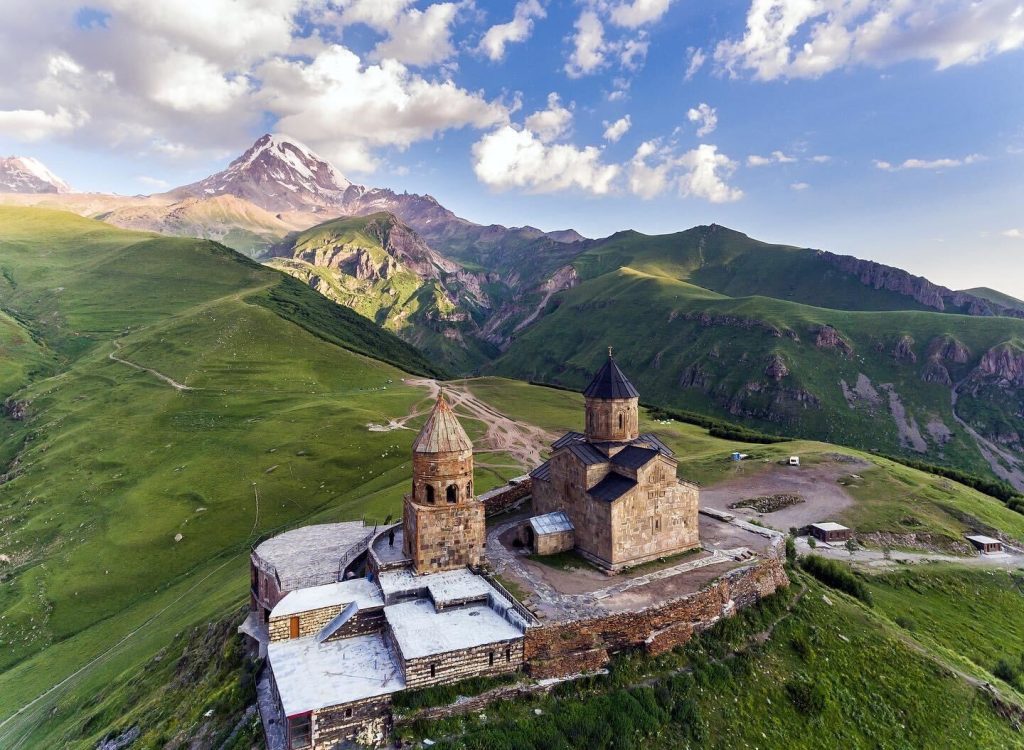 10) Ananuri Castle
Ananuri castle is a medieval monument in Jordan overlooking the Zhinvali reservoir with mesmerizing views! This is one of the places that you definitely need to add to your Georgia itinerary and is a must-see for any tourist! This castle is a very important parts of the Georgian's history since it has bene where numerous wars had taken place in. Inside the castle, you will find two churches dating back to the 17th century with amazing ancient stone-carved writings on their walls.