If there's something that you wouldn't miss about Ardabil in Iran is its chilly weather. Although cold as  Iron Man's heart, Ardabil is inhabited by the most heartwarming and kind ethnolinguistic groups in Iran, the Azeris, who speak the Iranian version of Azeri/Turkish language, a dialect hard to comprehend for none-Azeris. Ardabil is a true testimony to the glorious history of Azeris and has couple more intriguing features in additions to homing genuinely welcoming people, in terms of culture, natural landscapes, history, and tourist attraction, consequently making an Ardabil travel guide an absolute necessity to every Iran-lover with the mindset of touring the country.
The City of Ardabil
Due to historical relics gathered from around the city, it's estimated that Ardabil goes way back in history, nearly eight thousand years before Jesus Christ was born into this world.
Also, Ardabil has been mentioned times and time in the great book of Avesta, the holy book of Zoroastrianism as a "sacred land" or a "holy town" which arguably dates back the rise of Ardabil to the early days of Achaemenid dynasty, when Cyrus the great had yet not freed the Jews from Babylonian captivity. It's also pointed out in Avesta that Zoroaster, the holy Persian prophet of Zoroastrianism, opened his eyes to the world by Aras's riverbank and wrote his books while enjoying the mountainsides of Sabalan.
Only a few-hours-ride from the Caspian Sea eastern coast, Ardabil sits 1200 meters above the sea level with over 600,000 citizens, mostly descendants of Azeri tribes and ethnicities. Like every other half, historical and half modern city in Iran – which is not by any means hard to find since nearly every town in the country is like this – Ardabil is divided into two historical and present-time precincts. Ardabil is an excellent example of how modernity and traditional urban texture can peacefully collide into a metropolitan area, up in the northwest of Iran. Its surrounding nature presents a wide variety of flora and fauna as a result of the city sitting at the foothills of a once active volcano, Mt. Sabalan, which nowadays keeps a silent watch over the beautiful city. A plus about this unique mountain amid others in Alborz rages is the fact that, like its counterparts in Chilies, Argentina, and Tibet, Sabalan is blessed with one of the world's highest-in-altitude permanent crater lakes, but the lake is slightly off the beaten track and hasn't received the much-needed internal or international attention.
However, other factors make this historical city globally known. Things like its diverse architectural marvels of different eras and dynasties, exceedingly reach culture, draw-dropping exquisite hand-woven rugs, nearby mineral-rich hot/cold spring towns, and mysterious old villages pull thousands of tourist to this holy city.
Things to do in Ardabil
As we said, Ardabil is home to some very eye-catching historical monuments like mosques, houses, bathhouses, and natural landscapes inside the city or in the vicinity. We're going to go over them in our Ardabil travel guide to shed a brighter light on real gyms of this famous historical city in Iran and what it has to put forth for enthusiastic tourists and travelers interested in exploring it.
Sheikh Safi al-Din Khanegah and Shrine Ensemble
The Sheikh Safi mausoleum is by far the most precious historical building in Ardabil and a must-see ensemble; You can't find any Ardabil travel guide without this magnificent structure in its beginning.
The tomb of Sheikh Safi al-Din is another UNESCO listed historic site as a World Heritage in Iran that concludes many houses and courtyards built from the 16th century all the way through the 18th century. It's the home, the tomb, and the convent of Sheikh Safi al-Din, the ancestor of Safavid monarchs. Sheikh Safi al-Din ensemble is a tiny microcosmic city with bazaars, squares, religious segments, offices, a hospital, and a school.
This spiritual retreat of Sufi philosophy, which was built by the hands of Sheikh Safi al-Din's own son, Sadr al-din Musa, represents the best architectural art of some historically-important dynasties in Iran, like the Safavid, the Illkhanid, and the Timurid dynasties.
Sheikh Safi's mausoleum, which is located in the heart of Ardabil's historical texture, is comprised of four courtyards; the most significant courtyard or the Baghcheh, the Large Courtyard around which the main buildings are situated, the Small Courtyard which is in between the Baghcheh and the Large Courtyard, and the South Courtyard which is called Shahid-Gah or Martyr's place.
The design of the mausoleum is an impeccable blend of architectural influences of different eras and different dynasties that came into power and fell afterward by the hands of their conquerors. The variations in patterns and designs depict the various chapters of Persia's history when these dynasties were at the pick of their power.
The layout of the ensemble is a portrait of Illkhanid and Timurid architectural languages with a touch of the Safavid empire's philosophy. The rout to Sheikh's shrine is divided into seven segments, reflecting the seven stages of Sufi mysticism, and separated by eight gates, mirroring the eight attitudes of Sufism.
Yari City, Meshgin Shahr
You might be thinking about what can complete the already awe-inspiring attractions in Ardabil?
Your answer is a cryptic-looking area, packed with massive stony figures that have mouthless human faces carved on their surface, that goes back to 8000 years ago. This area is called Yari City in Meshgin Shahr, near Ardabil.
In a large area of 400 hectares right outside Meshgin Shahr County, 65 kilometers away from Ardabil, lies the mysterious historical region of Yari City, a cryptic area with three main attractions: the military fortress, the temple (or the sanctuary), and Gosha Tapeh. The amazing dig of the site concluded in the finding of over 280 valuable archaeological articles that are over 8000 years in age and date back to the Late Bronze Age. In the nearby neighborhood, there are gravestones of gushing human-face patterns varying from 40 centimeters to 2 meters in the number of one hundred that only add up to the secret and mystery behind this recently discovered city. All the mysterious fog covering the story of Yari City in the closeness of Ardabil buys a place for this amazing historical city in our Ardabil travel guide.
Ardabil Rug
Sumptuous and royal-like, Ardabil Rug emitted such infiltrating glamour and divinity into the heart and soul of westerner merchants and treasure-hunters that they transferred a pair of these unique textiles created using Persian-Islamic designs and patterns to the collections of the Victoria and Albert Museum in London.
Now, if a pair of dazzling Ardabil Rugs in a museum in London make your heart skip a beat, what would happen to you if you travel to northwest of Iran, the hometown of genuine Ardabili people, where hand-weaving breathtaking rugs with ancient symmetrical patterns is a daily routine?
Also check out: Do not leave Iran without Persian Souvenirs
These hand-woven rugs have stolen the heart of any art-lover, from the capital of England to the southwestern provinces of Iran to the shores of Japan, and thanks to the old-school preservative lifestyle of Azeri masters of art who pass on their knowledge to the next generation, you can observe how these marvelous Persian rugs are made in Ardabil, up-close.
Sareyn
Literally, every catalog of resorts, guesthouses, and hotels in Sareyn entices tourists and travelers through the option of soaking in a bathtub of hot spring spas, and in other cases, in cold ones.
Within a stone's throw distance from Ardabil, if you have a car, of course, lies the mountainous city of Sareyn. Sareyn is famous for its numerous natural hot and cold-therapeutic spas and the mass of tourists rushing into the town during Persian summertime (from June to September). This unique naturally blessed spa-town at foothills of Mt. Sabalan attracts millions of tourists annually to its healing mineral waters.
An unlimited number of cold and hot springs used as traditional treatments to physical and mental illnesses is not the only tourist attraction of Sareyn, however. Just on the outskirts of the city, the untouched wild nature of Sabalan foothills comes into the picture with vast landscapes of flat greeneries that are perfect for Honey farming. Sabalan foothills aren't only breeding ground for bees as so in winters, they play host as a summer camp for a very ancient Persian tribe called the Shahsevan tribe.
Many believe the swimming in hot/cold spring pools is limited to the Persian summer, and as soon as that ends, the fun dies in Sareyn. Fortunately, they couldn't be more wrong; the on-going fun just gets a snowy do-over when Iranian winter hits the region and takes over the city. The cold would chase out some tourists from the town; however, those interested in staying in Sareyn during cold times have a handful of amusing stuff to do.
During the eight months of cold weather, Sareyn turns into an underrated beaming winter tourism hub. The paradox of spending a great time on Ski pathways, which hardly require any preparations due to the unique nature of the land, and jumping into a hot bathtub of mineral water just 20 minutes later is solely enough to turn some heads. After soaking in tropical spring waters, only a cup of Persian tea can warm the chilling sensation of watching the sunset behind snow-topped peaks of Alborz rages.
Given, sometimes in winter, the cold penetrates the skin all the way through the bone, but if the cold never really bothered you either, then you're definitely in for an unforgettable time of your life in Sareyn town.
Where to Stay in Ardabil
In terms of accommodation in Ardabil, you will face no scarcity. It's a pity that we can't squeeze in a list of best hotels or hostels for you in our Ardabil travel guide, but we will do our best to give you a clear idea of where to stay and what accommodation settings might suit you the best.
Our first suggestion will be Sabalan Hotel in Ardabil. Sabalan Grand Hotel is located in downtown Ardabil with reasonably good access to all the city's must-see. This three-star hotel is an excellent economical choice for voyagers who tend not to spend a lot on accommodation and focus more on natural and historical features of Ardabil. In other words, the quality of the hotel is not out-of-this-world, but the long-list of amenities and services do make up for the hotel's shortages, services like laundry, taxi pick-up, Wireless internet built on room prices, satellite TV, coffee shop, and restaurant.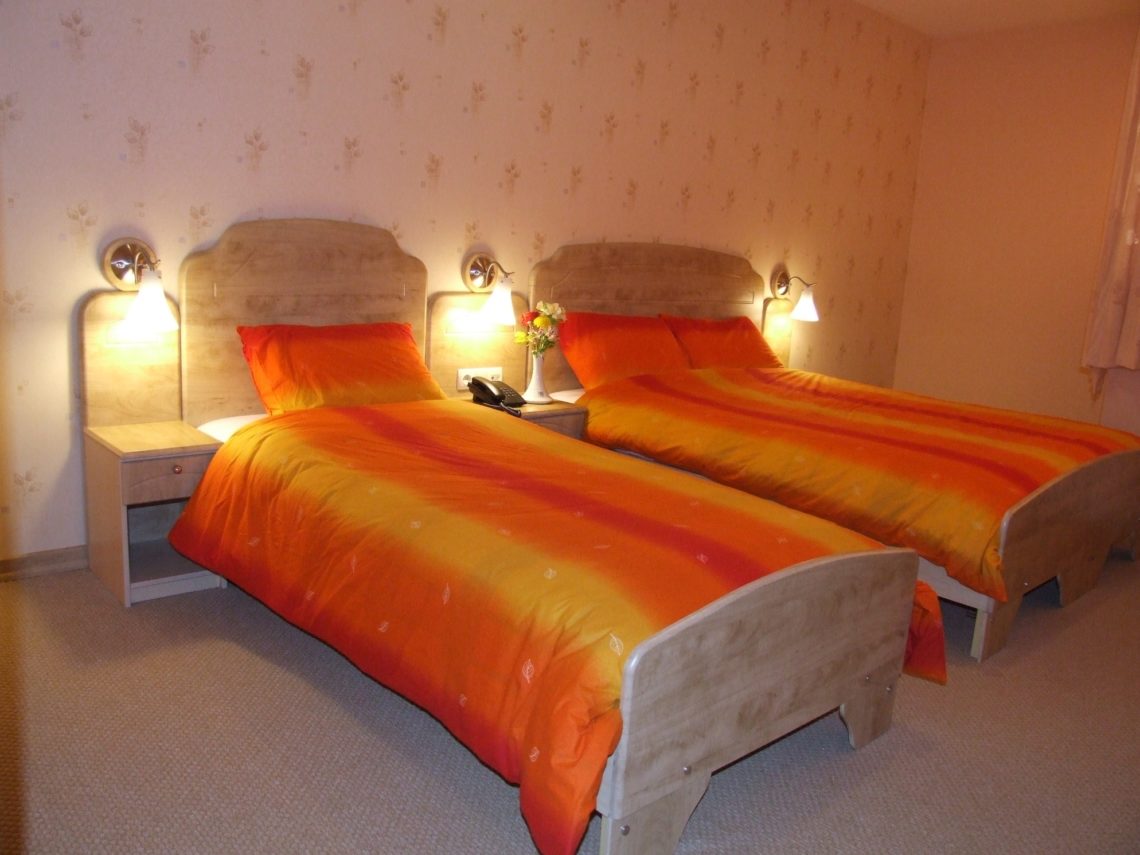 Not to mention, being geographically close to some of Ardabil's major commercial centers and of course, Sheikh Safi al-Din tomb boosts up the value of booking a room at Sabalan Grand Hotel. Other room amenities also include air conditioning.
You can book Ardabil hotels online with 1stQuest
Another fantastic budget-friendly accommodation recommendation in the city of Ardabil would be the Negin Hotel in the city center. This two-star hotel is well-situated in close distance of Grand Bazaar and Sheikh Safi Shrine Ensemble. There are 31 tidy clean in forms of single, double, triple, quadruple, and quintuple units built with one aim, to create a relaxing atmosphere for guests.
Moving away from the city, our last pick of the list will be Durna Eco Camp at the foothills of Mt. Sabalan. It's wild, noise-free, fun, well-equipped, away from all the hustle and bustle of a busy city, super-affordable, and pretty much everything you expect from a traditional Eco Camp in the mountains of Iran.
Durna Eco Camp, in the breathtaking hillside of Sabalan and encompassing five hectares of land, is the ultimate combination of traditional and modern architecture. Using local and stony materials, and inspired by the history and culture of Azerbaijani Turks and Shahseven nomads, this wildlife-friendly resort has been designed and built in such a way to avoid endangering environment's animals and green life. Durna Eco Camp offers three types of rooms to travelers in Ardabil with all facilities.